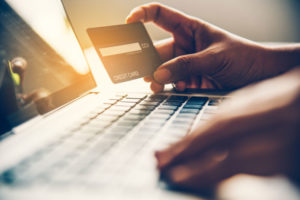 Digital agency LAB, part of the LAB Group of agencies, has announced the launch of a proprietary method to identify vulnerable customers online. The Intra-Browser Vulnerability Assessment (IBVA) assesses the likelihood that a customer is vulnerable, based on their behaviour within a purely digital transaction – such as the purchase of a personal loan or investment product. 
LAB developed the tool in response to the Financial Conduct Authority's focus on the 10 million+ vulnerable customers in the UK, including people with low financial competence, poor literacy and those with psychiatric conditions; and the growing requirement for brands to address their needs clearly at all stages of digital product design and delivery.
LAB's investigation into the psychology of digital interactions by vulnerable customers was carried out in collaboration with specialists from PwC, who are supporting companies to systematically address the needs of their vulnerable customers.
IBVA uses the residual physical and behavioural aspects of human interaction with information on screens, looking at their choices, movement and speed, in order to build a picture of the psychology of the person.
Following a meta-analysis of the psychological literature relating to IT interaction and behavioural analysis over the last 25 years, LAB set about mapping observable digital behaviours onto underlying personality traits and vulnerability characteristics. The results proved surprising when put into practice.
Adrian Webb, Chairman, LAB, said: "We know that humans engaging one-to-one can often detect vulnerability from cues in the behaviour of others, but there is a black hole that the industry is skirting round when it comes to digital interaction with potentially vulnerable customers. We started our research from a void – there are no datasets or significant papers that go into the required depth despite the fact that millions of people now fall into the cohort of digitally active vulnerability."
"The prototypes we have created based on our IBVA model have yielded some fascinating results. We believe it is entirely possible for financial services and other companies to start to take their digital obligations to vulnerable people seriously, if they are willing to make tiny sacrifices to optimisation en route."
Source: LAB