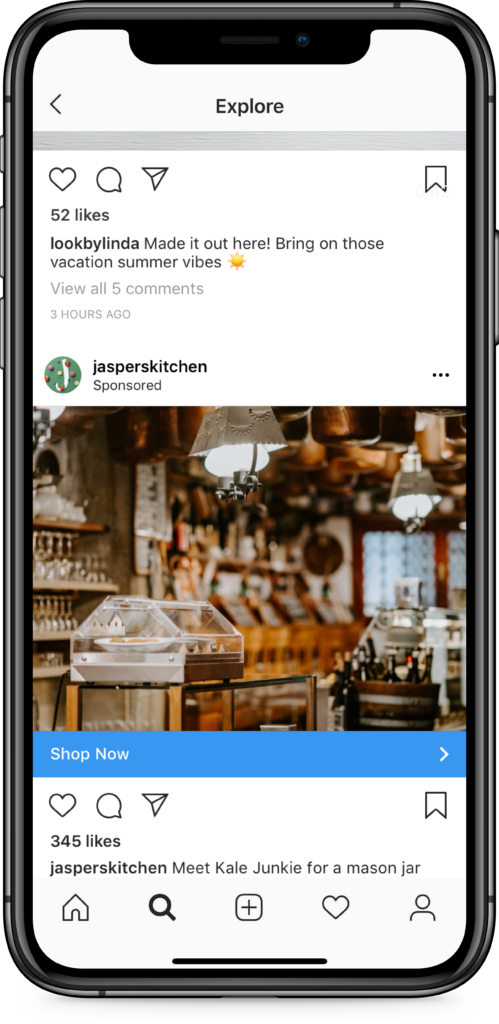 Instagram is to introduce ads to its Explore feed, which is the part of Instagram where users go to see photos and videos from accounts they may not already follow.
More than 50 per cent of accounts on Instagram use Explore every month, and 80 per cent of Instagram users follow a business on the platform.
Over the coming months, Instagram users will start to see ads when they tap on a photo or video in Explore. For advertisers, Instagram described the move as "an opportunity to be part of what's culturally relevant and trending while reaching new audiences who are looking to discover something new". Advertisers can extend their campaign using automatic placements with a simple opt-in to reach audiences in Explore.
While Instagram users are used to seeing ads in the main feed, Instagram is clearly conscious of the fact that to date, they have the Explore experience uncluttered by ads. It said the ads would be introduced into Explore "slowly and thoughtfully".
Source: Mobile Marketing Magazine