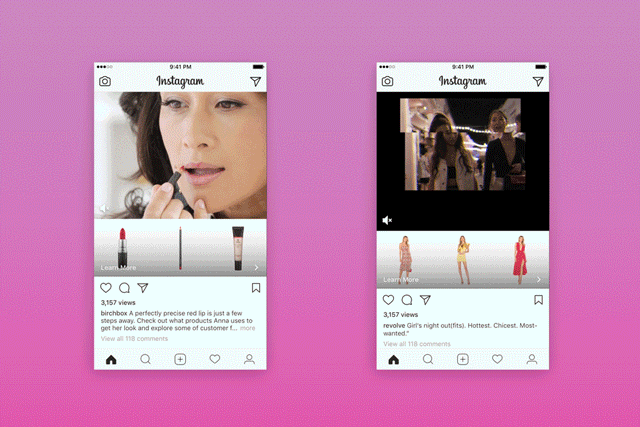 Instagram has further commercialised its service with the launch of all new shopping-enabled adverts designed to lure more brands into setting up shop on the photo and video-sharing site.
The Facebook-owned platform has already begun mashing together videos and product catalogues to enable members to purchase depicted products without the need to leave the Instagram ecosystem.
Dubbed 'collection' ads, these first debuted on Facebook where they have already met with success, encouraging the social media giant to port the experiment over to Instagram.
First to take the plunge are fashion and beauty brands Birchbox and Revolve, eager to reach a portion of the estimated 200 million people following fashion-oriented accounts on the platform.
Instagram is currently locked in a fierce battle with Snapchat as both platforms seek to out-do each other in pursuit of the lucrative e-commerce market by evolving their offerings to enable in-app purchases.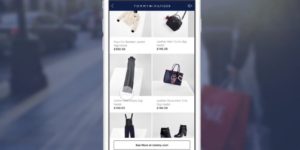 This game of eternal one-upmanship saw Snapchat launch its own dedicated 'store' channel in which members can snap up branded merchandise.
To date Facebook has more than 5m advertisers on its books compared to approximately 2m on Instagram with the number of businesses on each standing at 70m and 25m respectively.
Analysis suggests this approach is already bearing fruit, with eMarketer predicting ad revenues will double to $10.87bn by 2019.
Source: The Drum