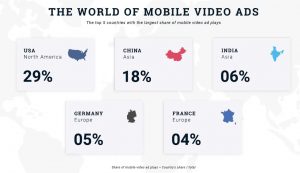 Mobile advertising has become the largest part of the digital advertising pie.
According to a report by InMobi, mobile video advertising is taking off as there was a 200% growth in video ad consumption.
As a result, in 2016, there has been a 150% growth in mobile video ad spends. It is the fastest growing mobile ad format today. In 2017 alone, marketers allocated 24% of their digital ad spends to mobile video ads.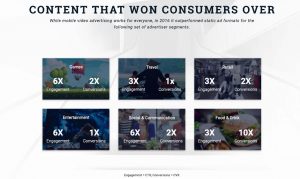 The US and China lead the way in terms of mobile video ads with 29% and 18% market share, respectively.
The report said that mobile video ads had four times higher user engagement over static formats and two time higher conversations over static formats.
Nearly 50% of all app marketers have adopted app retargeting as a means of engaging users in 2016. However, only 25% of iOS and Android users were retained within 24 hours of app installation.
Source: Zee Media Corporation