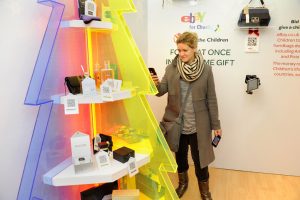 New research from Hitwise reveals how important mobile devices have become to in-store shopping and indicates why retailers must adjust their campaigns to meet changing customer behaviours.
The Hitwise research, based on the online per cent activity of 3m UK shoppers, found that 77 per cent of online searches that focus on price match, and 84 per cent of online searches that focus on reviews, begin on a mobile device. This compares to an average 62 per cent of all retail searches that are initiated on a mobile device.
But while the above figures indicate a high degree of in-store mobile research activity, the study also found that 77 per cent of searches for 'Sale' and 66 per cent of searches for 'Voucher' come from a mobile device. This, said Hitwise, shows that shoppers can equally be driven to purchase by the information they find online. Through the strategic issuing of online coupons, for example, retailers can win over customers when checking their smartphone in-store and encourage them to buy with an added discount.
Hitwise's findings also reveal that shoppers are also using the mobile web to access information they would previously have sought in-store. For example, at least 71 per cent of online searches for returns policy take place on a mobile device, indicating shoppers are more likely to simply reach for their smartphone than ask a shop assistant for help.
Some product searches, especially for items that could be gifts, are specific to a mobile device, the research goes on to reveal. For example, 88 per cent of engagement ring searches come from a mobile device.
"Shoppers are using their mobile phone or tablet as a tool to search for more choice and find the best deal," said Hitwise MD, Nigel Wilson. "However, retailers must ensure a seamless experience from online to offline to reflect the growing accessibility demanded by today's consumers. By giving products in-store and online the same price tag, the customer is more likely to feel satisfied with their purchase and less likely to buy from other retailers instead. An integrated strategy also helps the retailer's brand image appear more reliable, encouraging customers to feel comfortable using the online platform.
"Understanding the roles played by different devices at each stage of the customer's journey to purchase is key to developing a strategy that engages shoppers and motivates them to buy. A retailer should avoid limiting a customer's choice to a certain product and instead present a range of items across online and bricks and mortar stores to ensure demand for options is reflected as part of a complete retail experience."
Source: Mobile Marketing Magazine