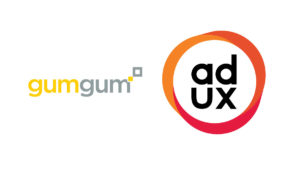 GumGum, an artificial intelligence company with deep expertise in computer vision, has launched a new partnership with French online marketing group AdUX, in order to expand its European offering in markets including France, Belgium, Italy and Spain.
The partnership will give global advertisers access to GumGum's image recognition and semantic analysis technology across these new European markets, meaning new opportunities for international brands to leverage local language inventory provided by GumGum and AdUX.
GumGum's proprietary computer vision technology scans images and videos across multiple platforms, allowing brands to place contextually relevant ads where users are most likely to see them. The move simultaneously extends AdUX's existing offer into native advertising.
Of all the campaigns using this technology, GumGum has found an average rate of 78% ad view-ability and an engagement rate that is 10 times greater than that of display advertising. These performances generate better revenues for publishers and produce better online experiences for internet users.
GumGum has already won over international brands such as Disney, BMW, Toyota, L'Oreal, McDonalds, Sony, Adidas and Mastercard.
Ed Preedy, Managing Director, GumGum: "We're delighted to be able to offer advertisers the chance to leverage our technology in a wider number of local markets across Europe. With new European regulations coming into play this month, it will become even more important to provide international advertisers with digital advertising solutions that are not only creative and relevant but non-intrusive and brand safe. Computer vision will progressively become a leading solution in this environment."
Cyril Zimmermann, CEO, AdUX: "GumGum's technology has already been extremely successful and will reinforce our non-intrusive and native advertising offer with a strong impact for advertisers in Europe. I am delighted to offer these new advertising formats to our clients, which are in line with our "UX friendly" position. By approaching advertising in a responsible manner, AdUX meets the expectations of the end users, i.e. the internet users. By offering technological solutions to its partners (Agencies, Advertisers and Publishers) AdUX wants to make the experience of buying space more efficient and easy."
Source: GumGum