Google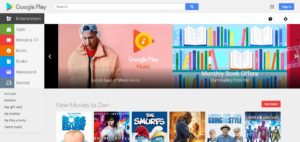 removed over 700,000 apps from the Play Store for violating its policies in 2017, representing an increase of more than 70 per cent in apps taken down compared to the year prior.
According to the tech giant, 99 per cent of apps with abusive contents were identified and rejected before anyone could install them – something it puts down to the improvements it has made to its detection technology through machine learning.
The detection technology has also been used to identify repeat offenders and abusive developer networks, resulting in 100,000 bad developers were kicked off of Google Play.
"Despite the new and enhanced detection capabilities that led to a record-high takedowns of bad apps and malicious developers, we know a few still manage to evade and trick our layers of defence," said Andrew Ahn, product manager at Google Play, in a blog post. "We take these extremely seriously, and will continue to innovate our capabilities to better detect and protect against abusive apps and the malicious actors behind them. We are committed to make Google Play the most trusted and safe app store in the world."
Source: Mobile Marketing Magazine