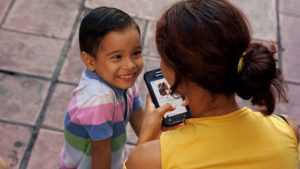 Google is looking to Southeast Asia as one of the most vital interney economies of the future, following the release of its 2018 e-Conomy Southeast Asia report, which has predicted the region's digital economy will be worth $72bn (£56bn) by the end of the year.
The report, produced by Google and Temasek, projects that the region's internet economy will be worth $240bn by 2025, having already more than doubled since 2018, with eCommerce alone accounting for $102bn in spending by 2025.
The predictions of explosive growth are backed up by the last few years of figures, which have seen the region's internet sector generate value equivalent to more than the GDPR of 100 countries in just three years. Since 2015, every month has seen 3m Southeast Asians going online for the first time, with a total internet user population of 350m now living in the region.
That growth in users has seen startups bloom and investment capital rush to the area. Over the last three years, $24bn has been raised by tech companies from the area, and investor confidence is growing in both large firms and smaller startups. The top three eCommerce businesses serving Southeast Asia, Lazada, Shopee and Tokopedia, are all homegrown players, and local ride hailing unicorns like Go-Jek and Grab are seeing rapid growth.
"It's hard to keep up with Southeast Asia's internet economy because it keeps blowing expectations out of the water," said Rajan Anandan, vice president for South East Asia and India at Google. "Our 2016 and 2017 e-Conomy SEA reports foresaw a $200bn internet economy in the region by 2025. The region is taking much less time to get there than earlier expected. With eight years still left to go, Southeast Asia is already more than a third of the way to the target. And Southeast Asian tech companies have already raised half of the $40-50bn in funds we expected them to atttract."

Source: Mobile Marketing Magazine