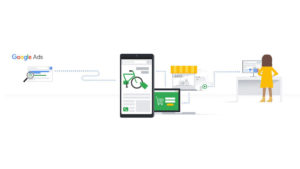 Google revealed it has made in-app inventory more measurable through the IAB Tech Lab's Open Measurement standard.
Integrating the Open Measurement Software Development Kit (SDK) into Google Mobile Ads (GMA) and Interactive Mobile Ads (IMA) SDKs allowed Google to enable Open Measurement on more than 85% of in-app display and video impressions running on Google AdMob and Google Ad Manager to support publishers.
Open Measurement, for example, has enabled Pandora advertisers to measure their media buys across all publishers and platforms through one provider, according to Maria Breza, VP of ad quality measurement and audience data operations at Pandora.
The shift means media buyers can now measure viewability using tools from Integral Ad Science, DoubleVerify, Comscore, and Moat in addition to measurement that was previously available with Active View, which tracks the viewability of ads served by Google Publisher Tags.
Having the ability to measure the possibility that an ad was seen in an app continues to become an important part of advertising metrics.
Google worked with Ipsos MORI in 2018 to understand the impact of in-app advertising. Survey participants were 50% more likely to interact with a brand, buy a product or service, follow a call-to-action or recommend a brand to their family or friends after seeing its ad in an app, compared with those who saw it via a browser.
Brad Galiette, product manager for Google Video Ads, wrote in a blog post that the company will continue to work with the IAB Tech Lab Open Measurement Working Group to expand Open Measurement beyond viewability, as well as to other environments such as web video. The group believes the technology has the potential to create a more transparent and accountable digital media ecosystem across all screens.
Integral Ad Science (IAS) also contributed its own SDK in 2017 to the IAB Tech Lab to open source it and develop the OM SDK. The organisation then worked with Google to certify them in ensuring their integration of the OM SDK worked and can communicate with its technology as intended.
Source: MediaPost