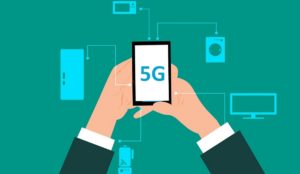 By 2024, the Asia Pacific will have the most 5G subscriptions in the world, with an estimated 954m users in the region, according to a new report by data and analytics company GlobalData.
The report also predicts North America and Europe will follow in second and third place, with 254m and 242m, respectively. Regions including Africa, the Middle East and Latin America will be slower to implement 5G.
According to Mobile 5G Commercialization: Market Demand and Service Revenue Forecast, the demand for mobile 5G services will follow the need for high internet speeds, the development of the Internet of Things (IoT), and the expansion of low-latency services.
"While there is excitement around some of the early network launches in markets such as South Korea, the US, the UK and United Arab Emirates (UAE); the global 5G market will really accelerate over the next two years as more handset manufactures bring 5G capable devices to the market," said Malcolm Rogers, senior technology analyst, GlobalData.
Rogers continued, "Currently each operator with 5G service availability only has a handful of compatible smartphones on offer and usually at the flagship tier. Once 5G devices become more mainstream and competitively priced, we expect a large uptick in 5G subscription and revenue growth."
In the report, GlobalData goes on to predict that annual mobile 5G service revenue will increase to $301bn by 2024. The Asia Pacific region will contribute an estimated $122bn to that total, but North America will earn the highest portion of total mobile revenue coming from 5G services, at $110bn, or 45 per cent of total mobile service revenue for 2024.
Following behind North America, the Asia Pacific and Europe regions will both have a mobile 5G service revenue contributing 31 per cent in each region by 2024.
"While device availability and network expansions will help drive 5G subscription growth across all global regions, operators in North America are already taking a proactive approach towards offering higher value services beyond connectivity," said Rogers.
"Players like AT&T and Verizon are looking to launch more advanced 5G based services around AR/VR, robotics, and cloud-based traffic control and other services based on real-time 5G IoT analytics. Operators willing to innovate around 5G will be able to drive more revenue from the technology," finished Rogers.
Source: Mobile Marketing Magazine