Fairfax Media has launched a campaign off the back of its latest Eye Tracking Research Study aimed at showcasing how readers are interacting with digital advertising formats across desktop and mobile formats.
The eye tracking study was undertaken by Gateway Research and looked to review how readers engaged with the SMH desktop and smartphone offering. The emphasis was on the effectiveness of different advertising formats including native and display. Across the board, half of the desktop and mobile visitors surveyed visited the site at least one a day.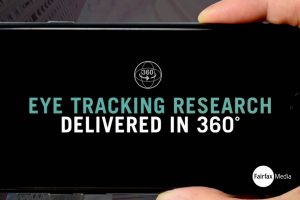 Among the top-line findings was that brands have milliseconds to communicate an ad message, and that ads with a simple layout, clear messaging and strong brand identity are more effective overall. For example, the research found Flight Centre's display ads attracted the most attention thanks to using simple messaging, contrasting colours, fewer elements and prominent logo display.
In addition, brand discover articles delivered 20 times greater cut-through than standard ads, with consumers spending up to 1.5 minutes on some of the highest performing content, or an average of 50 seconds.The report said content that was relevant, on brand and featured strong visuals to maximise attention performed the best.
Another key insight was that top of page ad placements are more important than ad size on mobile or desktop, and that both have comparable attention across either screen format. Across mobile ad formats on first home pages for instance, break-up middle ad position scored an average ad view of 1.56 and visual penetration of 86 per cent, compared to banner top ad position, which secured 0.86 average ad view and 41 per cent visual penetration. This saw large break-up ads attract 81 per cent more eye gaze than a standard banner.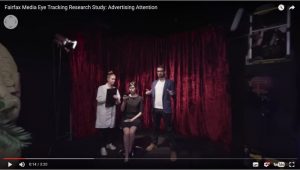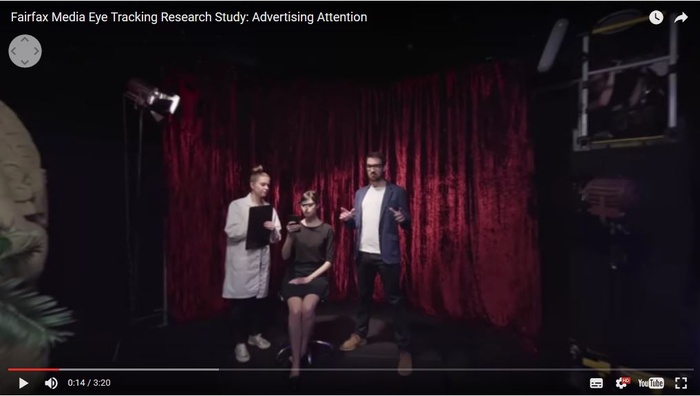 The report also said larger ad formats and persistent adhesion banner ads on mobile are three times more likely to get attention.
On desktop, the combination of gutters and top MREC ads gained the highest visual penetration (65 per cent), followed by top MREC ads (30 per cent) and middle leaderboards (30 per cent).
The results have now been put together in a 360-degree video, which features a narrator and visual cues to highlight the key finding describing the top four findings of the research. Fairfax is distributing this via a social media campaign across Facebook and LinkedIn.
"This Eye Tracking Study provides definitive insights on our audience's behaviour across our digital news mastheads and allows us to continue to evolve our ad solutions to deliver engaged audiences for our clients," said Fairfax Media commercial director, Tom Armstrong.
"This study provides our advertisers with insights about the most effective formats and placements, the value of native, and guidelines for creative to ensure brands create more effective experiences for audiences across our network."

Source: CMO