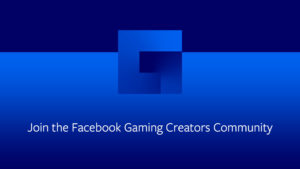 Facebook has decided it's time to double down on gaming and attempt to lure gamers away from platforms such as Twitch and YouTube. The social network is rolling out a hub for all things gaming-related in the shape of a tab dedicated to gaming within its main app.
The 'Facebook Gaming' tab will take up residence in the app's main navigation bar. It will become home to gaming-related livestreams from gamers, eSports organisations, and game publishers, as well as giving Facebook users a place to play Facebook's Instant Games and connect with gaming groups.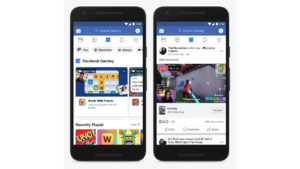 "The Facebook Gaming tab allows anyone to participate in the gaming communities that matter most to them," said Vijaye Raji, VP of gaming at Facebook, in a blog post. "All of our work on the Facebook Gaming team adds up to helping build the world's gaming community — a place for everyone to enjoy and experience games together."
According to Facebook, more than 700m people 'enjoy gaming on Facebook' every month – meaning they watch a livestream, play a game, or interact with a group at least once a month. And the tab is being rolled out to a 'small subset' of these people first. For those who don't see the gaming tab in their main navigation bar, they can find it instead in the 'Bookmarks' menu.
In addition to the tab, Facebook is currently running a beta test of a standalone 'Facebook Gaming' app on Android. The company says that this app will include more features than the tab.
Play, watch, connect and discover in a new, dedicated Facebook Gaming tab – starting to roll out today. More details in our blog: https://t.co/qSEb8rnZPB pic.twitter.com/fa1Qtk1oCS

— Facebook Gaming (@FacebookGaming) March 14, 2019
Source: Mobile Marketing Magazine