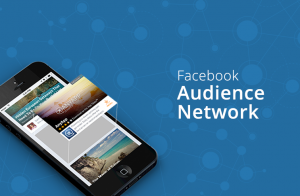 Facebook has announced its entry into header bidding with a partner-first approach that will open its Audience Network to web publishers working with six major ad-tech players.
The company confirmed on March 22, that header bidding will available to mobile web publishers via its partnership with six adtech companies – Amazon Publisher Services, AppNexus, Index Exchange, Media.net, Sonobi and Sortable.
Header bidding has grown in popularity due to its more transparent nature and ability to increase revenue for publishers.
The process allows publishers to auction off inventory to multiple potential buyers simultaneously and see what each is willing to pay for every impression, before accepting the highest offer.
The process marks a move away from the traditional programmatic approach, which would stop at the first acceptable offer.
Facebook says that its tests with publishers, including the Washington Post, Daily Mail and Forbes have shown header bidding can increase revenue by 10-30%.
The Daily Mail's US director of programmatic, Matt Wheatland, said header bidding through Facebook's Audience Network resulted in a significant jump in impressions.
"Introducing demand from Facebook's Audience Network has made a positive impact to our monetization efforts across our websites and apps," said Wheatland. "We are now able to access the large pool of advertisers already running ads across Facebook. By using Audience Network via header bidding we achieve yields on qualified impressions that are two to three higher than we receive from traditional exchange based demand."
Amazon Publisher Services is one of Facebook's new partners and is expected to bring greater transparency to the auction process.
Ken Leeder, general manager of Amazon Publisher Services, said it helps "publishers maximize their monetization and user experience. We do this through a server-to-server, cloud-based integration and a transparent auction in which everyone competes on equal footing. Facebook and Amazon share the core tenet of leading with transparency to serve publishers, and we welcome Facebook Audience Network's demand to our Transparent Ad Marketplace."
Source: The Drum