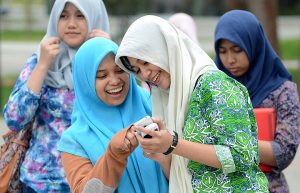 eMarketer predicts Indonesia will have the highest rate of mobile phone user growth in Asia-Pacific in 2016 and continue to lead the region by that measure through at least 2020. But marketers hoping to connect with this burgeoning audience face an audience with lackluster enthusiasm for most mobile advertising.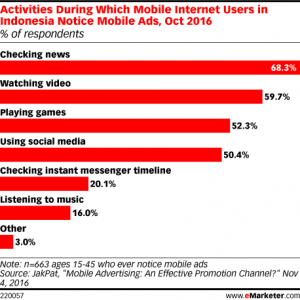 According to an October 2016 survey by research firm JakPat, a little more than half of mobile internet users ages 15 to 45 queried in Indonesia had ever interacted with a mobile ad. While that result may initially appear to be promising, JakPat also noted that of the 50% who had interacted with a mobile ad, more than 80% said they had done so accidentally.
When it comes to the channels where they noticed ads, respondents said that ads on news sites or embedded in digital video were the most visible. More than 68% of mobile internet users in JakPat's survey noticed mobile ads while checking news sites, while nearly 60% said they noticed ads while consuming video.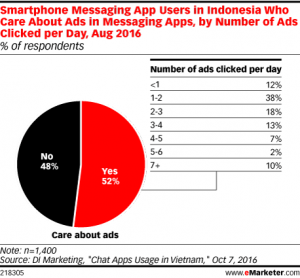 Even though JakPat's performance metrics suggest mobile advertising may be a relatively ineffective method to reach consumers in Indonesia, other studies suggest messaging apps may offer a promising alternative. An August 2016 study by DI Marketing investigating whether smartphone messaging app users in the country clicked on ads in those apps found that more than half did, with 56% of respondents indicating they clicked on between one and three ads per day.
Source: eMarketer