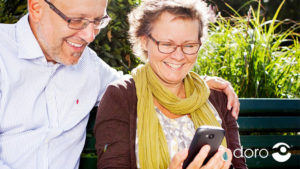 Doro, which specialises in telephony solutions for an ageing population, has released research showing that half of British seniors are excited by new technologies and trust them to help in their everyday life. Despite this interest in technology, however, only 12 per cent of those surveyed have adopted tech-enabled personal aids such as safety alarms, apps and sensors.
This is highlighted in the report, 'From walking frame to robot – a report about seniors and technology', which is based on a European-wide research conducted by Novus and commissioned by Doro.
The research was conducted in Sweden, UK, Germany, France and Italy. The target group was people aged 55-85. In total, 5,218 web interviews in quality-proved web panels were conducted in each country between 28 May and 7 June 2018.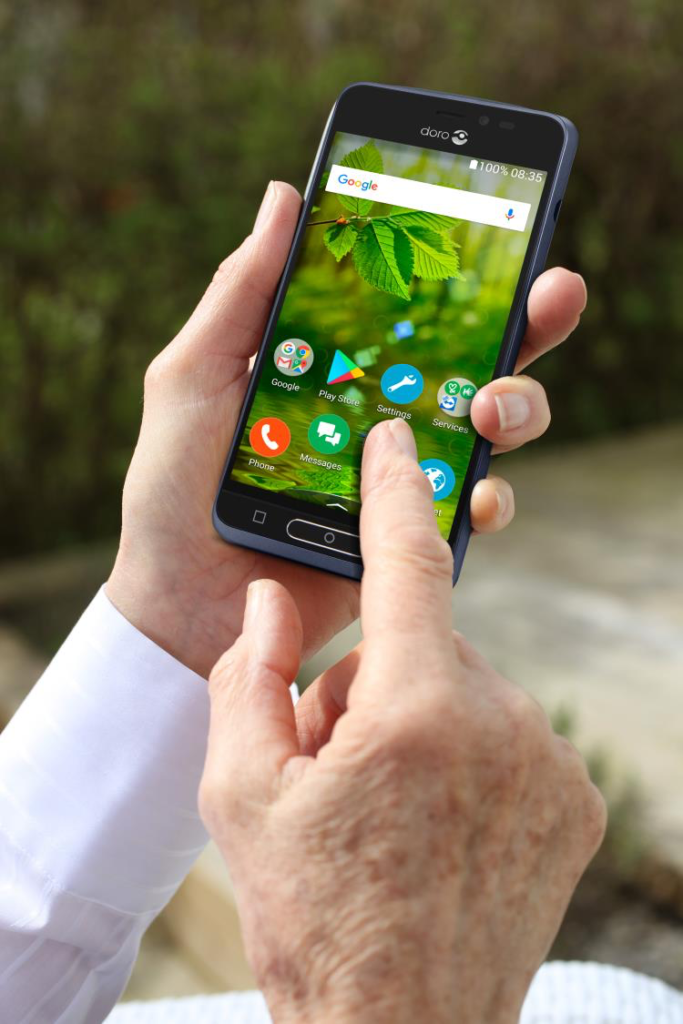 Being able to live at home for as long as possible is an important goal for almost every senior, with Doro's research highlighting it as a priority for 98 per cent of respondents. At the same time 15 per cent of the seniors say they feel insecure in their home. They also worry about not being able to take care of themselves (38 per cent); burglary (26 per cent); forgetting things (28 per cent); and falling (24 per cent).
New technology such as smart home solutions, if used, can increase seniors' confidence in their own ability to live at home and make them feel safer and more secure. And seniors trust for this kind of solutions is high. 33 per cent of respondents said they would trust smart home solutions and another 30 per cent say they would partly trust them.
As it stands, despite many seniors showing an interest in technology, overall usage of new technological aids in the UK is low today, with only one in 10 seniors investing in safety alarms, cameras, sensors or health apps. Those who are using these kinds of products however, said that the solution contributes to an increased feeling of safety in their home, with 46 per cent expressing this sentiment.
"We have a strong belief that technology, if well designed, can improve seniors' safety when at home and give them a better and more independent life," said Dore CEO, Robert Puskaric. "Our research reinforces this message, showing that there is a market and appetite for new technology among seniors. It´s now up to us within the tech industry to focus on building solutions that are easy to use for those of all ages. We must also educate seniors so they can benefit more from the untapped potential of new technologies."
The report also investigated European seniors' attitude towards the digitisation of healthcare in general. Even though there are some concerns that the human contact might decrease, that it could require more personal responsibility and that new technology might feel complicated, a big share of the respondents were positive about the idea. 42 per cent of the European seniors think it´s good that the healthcare industry embraces technology. Among British seniors, the same figure is 27 per cent.
To coincide with the launch of the study, research, Doro is launching a new safety alarm service for selected Doro mobile phones – Response by Doro. The service will be available via the My Doro app and can instantly connect a concerned senior with a Doro response centre at the push of a button, and at any time of day or night.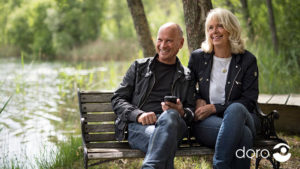 The research indicates seniors will welcome this service, which has been designed for practicality and ease of use, and with the goal of making seniors feel safe when living on their own. The service also provides seniors with peace of mind without requiring additional equipment or complicated subscriptions.
Source: Mobile Marketing Magazine