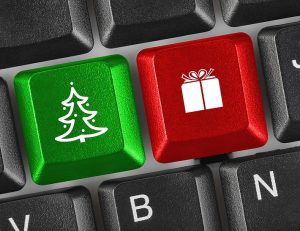 Data services are powering the online retail boom, helping UK businesses get their share of the 'Santa Economy' and ensuring they deliver a seamless shopping experience for customers during Black Friday weekend.
In 2016, during Black Friday and Cyber Monday alone, Experian received over 24 million requests for contact information to be validated by their data quality systems.
At peak times, information verification searches were coming in at a rate of up to 500 requests per second, a figure which they expect to be surpassed by around 20% this year, as more and more of us seek out and order Christmas gifts online.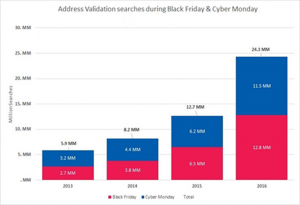 "Parcels, lorries and packed warehouses are the visible manifestations of these major retail events but it's data that underpins the massive logistical operation and makes it all possible," explained Rebecca Hennessy from Experian.
"Good quality data is an integral part of the Black Friday and Cyber Monday operation, and is the mechanism which enables orders to be taken, verified and distributed seamlessly. Businesses need to ensure a high level of data accuracy to successfully service today's huge numbers of online customers. Discount retail events are only going to grow in popularity and we expect to see over 28 million requests to validate contact data during this year's Black Friday weekend. The Santa Economy only runs for a short window and data accuracy can make or break the season," added Rebecca.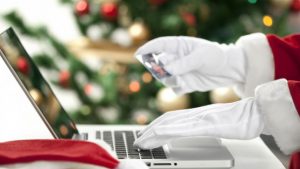 In 2016, Britons spent a record £5.8 billion, an increase of 15 per cent on the previous year.
Online retailers took approximately £2.8 billion of the total spend, as consumer purchasing habits continue to transition from the physical to the digital. Amazon alone sold more than 7.4 million items in the UK on Black Friday in 2015.
Source: Experian