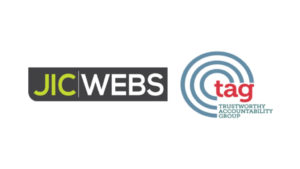 The two leading cross-industry standards bodies in the UK and US today announced they are aligning many of their key initiatives to create a consistent approach to tackling the big issues facing digital advertising and to increase industry adoption.
The Joint Industry Committee for Web Standards (JICWEBS) will continue to drive brand safety efforts in the UK while the Trustworthy Accountability Group (TAG) will take the long-term lead on fighting fraud, malware, and piracy. TAG will endorse the JICWEBS Digital Trading Standards Group (DTSG) Brand Safety initiative to companies active in the UK market.
Richard Foan, Chair of JICWEBS, said: "JICWEBS and TAG are both committed to raising standards in digital advertising, so it makes sense to create a consistent approach across the UK and US, which is what many from both the buy and sell side want. Initially, the partnership will offer a practical way for companies operating in the UK market to buy and benefit from both TAG's and JICWEBS' products, with the ultimate aim to fuse the best bits from both approaches to create a "super" programme that maximises brand safety and minimises fraud."
Commencing with immediate effect, the alignment will roll out in three stages:
Current JICWEBS subscribers will be encouraged to have first-hand practical involvement in the development of these initiatives.
Mike Zaneis, President and CEO of TAG, said: "By working together, TAG and JICWEBS can ensure that UK advertisers have a clear and consistent approach to building brand safety while fighting fraud, malware, and piracy. By reducing redundancy and harmonising the existing efforts, TAG and JICWEBS will be able to expand their efforts, increase adoption, and further protect the digital supply chain worldwide."
Source: JICWEBS