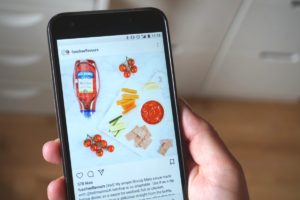 The daily demand for something new on social media is leading to repetitive content and declines in the quality of posts when it comes to influencer marketing.
According to a Bazaarvoice survey of 4,000 consumers across Europe, 47 per cent of people are tired of the repetitive nature of influencer content, while 23 per cent question a dipping quality of posts. These feelings are highlighted by 49 per cent of UK consumers and 68 per cent of French consumers expecting new content on a daily basis from the influencers that they follow.
In addition, of those surveyed, 52 per cent are watching more influencer content than a year ago, with the 62 per cent valuing entertainers – like comedians, gamers, and sports personalities – as their favourite influencer category.
Though influencers remain popular, 62 per cent of consumers feel that content from influencers takes advantage of impressionable audiences – 55 per cent feeling it does this by being too materialistic and 54 per cent feeling it does so by misrepresenting life.
Due to these feelings, and the feelings around 'fake followers' in the industry, 49 per cent of consumers are calling on an influencer marketing association to enforce stricter rules on the content that influencers can post.
Bazaarvoice's research also found that, despite 92 per cent of European consumers interacting with influencers, 43 per cent are yet to make any purchases based on recommendations or adverts from the people they follow.
"At the core, Influencer Marketing is really intended to be about word-of-mouth, a timeless tradition of sharing our latest discoveries and preferences," said Joe Rohrlich, general manager of EMEA at Bazaarvoice.
"However, it is clear that the current use of Influencers can stray from that value of authenticity, as monetary rewards and consumer savviness bring the believability of Influencers into question. It is clear that influencers need to work towards improving the quality and authenticity of the content they produce. There is a balance to be struck with advertisers and audiences, promotional content and the results than can reasonably be expected and achieved."
Source: Mobile Marketing Magazine