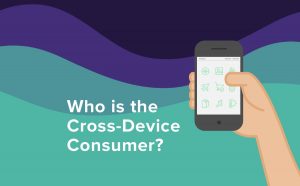 The increasing popularity of Facebook, WhatsApp and Instagram mean communications and social media is accounting for a greater share of the time people spend on apps than ever, according to measurement firm Verto Analytics.
Measuring the cross-device behaviour of nearly 5,000 UK adults revealed the monthly time spent on communications and social media apps grew by 11.2 billion minutes (or 38%) over the last six months (Sept to March). This made it the fastest growing app category and now accounts for 44% of all mobile app time.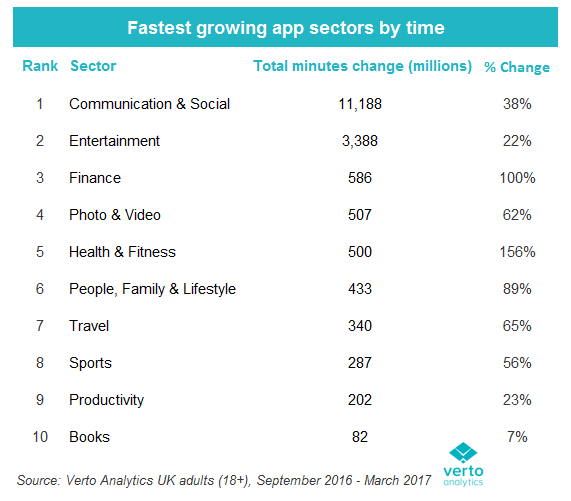 Entertainment had the next biggest rise, up 3.4 billion minutes (22%) to account for over one in every five (21%) app minutes.
In contrast, the next biggest category by time spent, games, saw the biggest decline – by 2.4 billion minutes (-16%). Consequently, games' share of all app time dropped from 18% to 13%.
"The continuous growth of messaging and social apps mean that the total app time is becoming dominated by just a few sectors, with the top three categories accounting for 78% of all mobile app time spent," says Dr. Hannu Verkasalo, Verto Analytics' CEO. "This leaves the rest fighting over the scraps, which is going to get harder as app downloads are plateauing and there's the impending rise of "hub apps," where people do more tasks within one app – be it messaging, shopping or ordering a taxi. For example, while games have performed really well over recent years, it seems even they may be being substituted by new offerings across the entertainment category."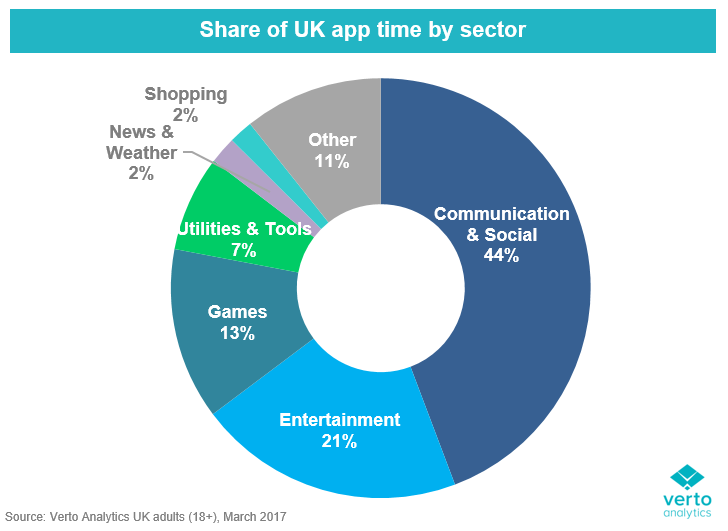 Finance, photo and video and health & fitness are the next fastest growing app categories – each seeing a rise of more than half a billion minutes a month. Finance has seen lots of innovation around peer-to-peer lending and mobile payment apps which has led to "higher overall consumer acceptance and adoption."
However, Verkasalo sees the app sector as a "clogged pipe." The average person has around 90 smartphone apps but only uses eight on a daily basis. Furthermore, the typical app only retains 5-10% of users after 30 days. "Getting people to download your app is only about 10% of the battle; app creators and the brands that advertise on them are under increasing pressure to be one of those crucial eight and stay there."
The full report can be downloaded from here.
Source: Verto Analytics