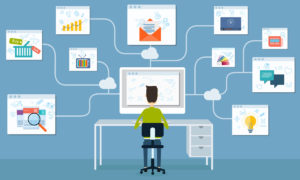 Communicating directly with customers once they have made a purchase during the shipping and returns period can significantly increase repurchase rates for online retailers, according to new research by parcelLab. 
Most online retailers leave post-purchase communication to their courier company. In fact, only 11 of Britain's 100 largest online retailers contact their shoppers directly during shipping, according to the UK eCommerce Shipping Survey 2019. By doing so, parcelLab has revealed that they are missing out on a major opportunity to increase revenues by boosting customer retention and loyalty. 
"We closely monitor the service we deliver to each of our clients, which include more than 350 of Europe's biggest online retailers, and our research has found that enabling them to communicate directly with shoppers post purchase is driving three out of four customers on average back to their websites during shipping and returns," explained parcelLab CEO and Founder Tobias Buxhoidt. "This is significantly increasing repurchase rates – by up to 90% in some cases. Meanwhile, our clients are also seeing on average 25% fewer customer service enquiries, saving time and money."
Taking control of the post-purchase communications process means online retailers can be more attentive and pro-active during shipping, keeping their customers better informed. Each message can also be branded in terms of look and tone, reinforcing awareness.
Online retailers can also include personalised offers in their messages, together with suggestions for complementary purchases, turning the post-purchase phase into a marketing channel. This works well as parcelLab has found that post-purchase emails achieve around 60% to 70% opening rates.
"At a time of increasing competition where shoppers have more choice than ever before, driving retention and loyalty has never been more important for online retailers, and we've found that communicating directly with customers post-purchase holds the key," added Buxhoidt. 
Source: parcelLab