Creative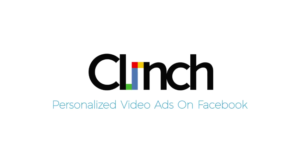 technology company Clinch has announced the launch of 'Clinch for Facebook', a video personalization engine built specifically for the social network, as well as for Instagram. Clinch for Facebook allows for rapid A/B testing of creatives and generates personalized campaigns at scale (both video and display) using unique Facebook formats such as Canvas, Collections and Instagram Stories. In addition, the product provides analytics and insights regarding client data segments and the best performing creative.
The solution enables brands to personalize videos on Facebook using a combination of Facebook's data, third-party data as well as their own first-party data, to ensure the audience gets the right video with the most relevant message. Videos can be customized to highlight different messages, graphics, calls to action, and even drive consumers to the closest location where a product or service is sold.
"As more marketing dollars shift towards Facebook and video, it was imperative that we create an offering that would provide a seamless personalization experience on the platform," said Boaz Cohen, Chief Product Officer for Clinch. "Now, advertisers are able to leverage a wealth of data to provide consumers with a relevant, meaningful video experience that improves conversations and ROI to generate increased sales."
The product is the result of Clinch's successful completion of the Facebook Marketing API Accelerator, a prestigious program offered by Facebook to encourage the development of technologies to support advertisers. Clinch for Facebook integrates directly with Facebook's API to remove barriers to entry and enables brands to leverage data to create personalized videos at scale.
Clinch was chosen as a top company for Facebook's Marketing API Accelerator 'Grow Track', after a worldwide search for the most innovative ad-tech companies on their platform.
Source: Clinch