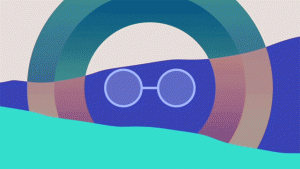 Most people know Google Chrome's incognito mode for removing any trace of their web history—or for avoiding retargeted digital ads that track their whereabouts. But Bacardi found a clever little hack around private web browsing that it's turning into a campaign targeting millennials.
The brand and BBDO New York partnered with electronic music artist Goldroom—also known as Josh Legg—on a digital scavenger hunt, hiding 10 pairs of tickets on the band's website. There's a catch though—to find the tickets, people have to turn on Google Chrome's incognito mode. Turning on the software triggers a landing page promoting the sweepstakes to pop up on the website. There are also ways to unlock the sweepstakes, and Goldroom is posting clues to his social media accounts.
In addition to concert tickets, people who find the web hacks gain access to exclusive tracks and a clip from a new music video that other fans can't see.
Bacardi did not say if it plans to partner with Goldroom for future campaigns or ads, but it's the newest example of how the brand is shifting money from TV to digital and experiential tactics to reach millennials. Earlier in 2016, Bacardi signed hip-hop artist and producer Swizz Beatz as its global chief creative for culture. And in 2015, it created a real-life house party by traveling around the country with a house strapped on a truck.
"As part of Bacardi's desire to drive cultural relevance via our brands, we are investing more in the channels that are most relevant to our target including digital and experiential," said Olivia Legere, Bacardi North America's director of creative excellence.
"We are always looking to partner with artists that think out of the box, and Goldroom has always found new and innovative ways to do that. We needed to partner with an artist who was willing to try something new and support it as it evolved."
Source: Adweek