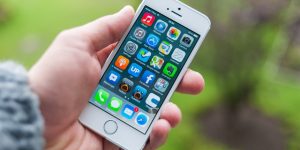 Mobile apps are driving mobile advertising in APAC, according to the Opera Mediaworks mobile marketing report 2016, and significantly more in Singapore and Thailand.
According to the report, mobile ad revenue from apps was higher than mobile web in almost all APAC markets, with Singapore and Thailand over indexing on in-app investments by almost 13 times over mobile web.
The research, which is based on data on 1.4bn users on Opera's platform, found that click through rates were also 1.3 times higher on app.
The two markets that were still seeing more spend on mobile web was India and Indonesia. Both markets have huge scale but sees a lot of scale from people using feature phones. Markets like Singapore and Thailand have a much higher penetration of smartphones, helping to explain the trend between app and mobile web spend in the region.
There were some common trends across APAC that regional brands can act on, as certain categories were popular with users across the board. According to the research, gaming was the most popular type of app, followed by news and social networking.
Vikas Gulati, managing director, Asia at Opera Mediaworks, said: "It's fascinating to see that some trends, such as high usage of gaming, are reflected across almost all Asia Pacific markets, despite the range of cultural, social and economic factors that vary between countries in our region."
The scale of mobile usage in APAC puts the region in the spotlight for ad investment but, when scrutinised on the global stage at events like Cannes, falls short for awards.
Source: The Drum