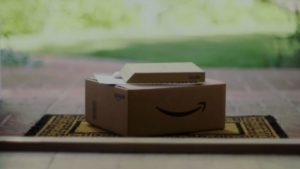 Amazon's advertising business continues to go from strength to strength after reporting net sales of $2.5bn over the third quarter which can largely be attributed to advertising service sales, a figure which confirms the business is on the threshold of establishing itself as a rival to Facebook and Google.
This healthy figure represents a 122% increase year over year and a jump of $301m from the last quarter, putting Amazon on track to hit the psychologically important $10bn a year mark in annualised sales for the sector.
Amazon's strength will be a source of concern for the so-called duopoly who must now nervously look over their shoulders as their market share is eroded, with some advertisers beginning to pre-emptively switch as much as half of their budgets from Google to Amazon.
Against Amazon's $10bn, Google owner Alphabet alone generated ad revenues of $28.95bn in the third quarter – equivalent to a 20.3% increase from last year.
In light of the new found importance of advertising to its bottom line, the firm rebranded its services division as Amazon Advertising.
Source: The Drum