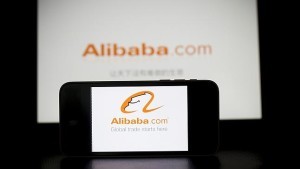 E-commerce site Alibaba took 40.3 percent of all money brands spent on mobile advertising in China in 2016, equivalent to $11 billion, according to new figures.
Search engine Baidu received almost 20 percent of mobile ad spend last year ($5.5 billion), while social network Tencent got 11.6 percent ($3.2 billion), according to online reports from eMarketer.
Alibaba is predicted to continue to take 40 percent of Chinese mobile ad revenues by 2019, which would be about $24.1 billion.
In 2016, total mobile ad spend in China reached $27.31 billion and by 2019, eMarketer predicts this will reach $60.25 billion.
"Alibaba's ad revenues show no signs of slowing down as user engagement on the Taobao app increases and the company continues to deliver highly relevant ads to consumers," said eMarketer Forecasting Analyst Cindy Liu in an online report.
Liu attributed Alibaba's mobile ad revenue to the popularity of its Taobao app and its ability to show relevant advertising to shoppers. However, Taobao was blacklisted by the U.S. in December 2016 for the prevalence of counterfeit goods on the site.
Alibaba claimed to have 493 million mobile monthly active users across its Chinese retail sites in December 2016, up 43 million on September 2016 figures. The company reported third-quarter 2016 revenue of 53.2 billion yuan ($7.76 billion) in January 2017.
Chinese brands are set to continue their march to mobile advertising, with almost 82 percent of all digital ad spend to go on smartphones by 2021.
"Ad spending in China continues to shift rapidly toward digital formats, fuelled by rising time spent online and greater advertiser spending on mobile formats, especially on video and social media," Liu added.
Source: CNBC