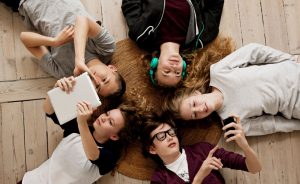 Britons are addicted to digital content, with UK millennials spending 8.5 hours – over half of the average waking day (53%) – reading, watching, liking, creating and sharing content across their devices. For Generation Z, this rises to 10.6 hours, while the UK average is 6.9 hours.
The findings come from Adobe's latest report into the UK's content consumption habits, which also revealed that consumers' favourite way to experience content – whether it's from friends, family, publishers or brands – is via a smartphone. Polling 1,000 UK consumers, the report found millennials spend an average of 5.2 hours a day consuming content on mobile, rising to 5.9 hours for Generation Z. Over half of those polled (54%) said they used multiple devices at any one time, with 1.8 devices being the average.
The Fake News Effect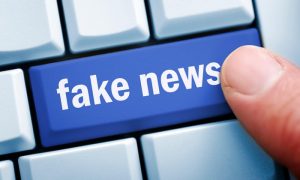 The rise of fake news appears to have resulted in consumers being more sceptical of the authenticity and quality of the content they consume. Three-quarters (77%) of Britons surveyed state that they are more careful about the content they engage with than they were five years ago.
UK consumers are now more likely to engage with content from a trusted source. Three-fifths (58%) would share content from a friend or family member, compared to a third who would share content from a well-known YouTube star (29%), a quarter from a brand they know (26%), and a fifth from a publishing source (19%). But consumers don't share content that frequently – three-fifths (61%) said they shared monthly, just under half weekly (45%), and a fifth daily (18%).
An Opportunity for Brands
Adobe's report found consumers respond strongly to branded content if it provides an authentic, well designed, and relevant experience. Just under half of those surveyed (46%) say that content that provides a good experience would inspire them to make a purchase, a quarter (24%) would share it with their friends, and a fifth (21%) would subscribe to a brand's email database.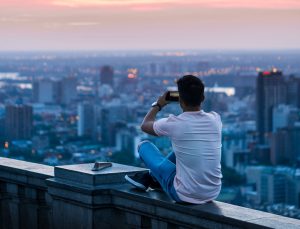 Content that doesn't meet consumer expectations can have an adverse effect. The biggest gripes of those polled include content that is badly written (49%), irrelevant (44%), and poorly designed (35%). Three-quarters of Britons (71%) state they would not buy a product from a brand if its content demonstrates any of these qualities.
"With the rise of fake news and 'click-bait' content, consumers are increasingly looking for engaging content that provides them with an authentic and relevant experience," John Watton, Senior Marketing Director, Adobe EMEA, commented. "Whether it's across social, online, blogs, or email communications, branded content has to be well-designed, optimised for the device, and offer a genuine experience that goes beyond selling products. Brands that succeed will drive customer acquisition and loyalty; those that don't will see customers swipe their screen in search for content that offers them a better experience."
The Future of Content
The study also revealed that brands must pay attention to emerging content channels. When asked about how they would prefer to consume content in the next five years, a staggering four-fifths of the consumers polled (79%) said they would like to engage with content via a home entertainment streaming device, two-thirds (63%) would like to use a Voice Assistant, while half (51%) are looking towards connected home devices.
Introducing Adobe Experience Manager 6.4
With brands increasingly challenged to produce relevant, personalised content, Adobe has announced significant updates to Adobe Experience Manager 6.4. These include:
Intelligently personalise content: Underpinned by Adobe Sensei – Adobe's machine learning and artificial intelligence capabilities – brands can now generate personalised web layouts and content to individuals at scale, ensuring content is relevant every time
Automatically adjust content in the moments that matter: Brands can now adapt messages to situational contexts across email, social and mobile apps
Automatically tailor images for different screens: Adobe Experience Manager 6.4 can detect a customer's available bandwidth and device type to minimise image file size by up to 70% during the delivery, resulting in smooth, quick loading experiences
Source: Adobe