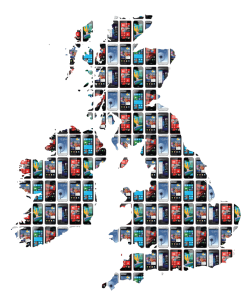 Nearly 7.5m people are being left behind in the UK's mobile revolution, as poor signal, slow connection speeds and a lack of access to digital services splits Britons in several 'digital classes', governed by age, location and other factors.
According to Experian's 'Mosaic Digital' study, which aims to uncover the UK's digital landscape, consumer habits vary greatly across England, Scotland, Wales and Northern Ireland. The research combined consumer surveys with measurement of web traffic and geo-demographic databases to produce a comprehensive picture of the UK.
"What we've found is that the 'digital divide' is a reality, with the population splint into not two, but three levels of engagement with the digital world," said Richard Jenkings, senior consultant at Experian. "Delve deeper, and we have identified eleven distinct groups of people, all consuming data-driven technology in different ways, with widely differing access and speed of services at home and on their mobile devices."
While internet connection speeds have an impact, so do many other behavioural factors, including underlying attitudes towards technology. These differences have clear impacts on how people adopt mobile and digital tools in their life, for example when managing their finances, paying their bills or doing their shopping.
"Businesses and public sector organisations need to think about what this means for them when it comes to communicating with their audiences," said Jenkings. "In the digitalised world, the customer journey is profoundly influenced by which connected devices people are using, their level of digital engagement and attitudes towards technology in general."
Most worryingly, around 7.5m people, around 16 per cent of the UK population, are being left behind, either because of old age, a lack of knowledge or interest in technology, or due to limited provision of 4G and broadband where they live. The Scottish highlands are featured highly in this group, as well as rural locations and seaside towns such as Scarborough and Lowestoft.
In contrast, around a third of the UK falls into the leading edge of mobile consumers, using digital services for the widest range of activities and spending the most amount of time connected. There is a clear urban bias here, dominated by the London boroughs, Manchester and Birmingham.
The remaining half of the UK population are practical day-to-day users of the internet and digital services, active on social media and using mobile and digital channels to access entertainment, pay bills and search for information.
Source: Mobile Marketing Magazine