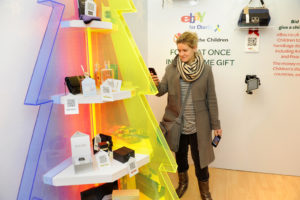 Mobile data and identity platform Zeotap has launched Connect, an identity solution which deterministically matches brands' offline CRM data to mobile identifiers, helping brands to bridge the gap between offline and online data. 
The company is already working with three of the top 10 global advertisers across several key verticals such as Fast Moving Consumer Goods (FMCG) and fast food / quick service restaurants (QSR). These include Unilever India and Omnicom Media Group.
Zeotap notes that the promise of digital advertising since its broad adoption in the 2000s was to bring large-scale personalisation, a unified customer view and better measurability across channels. Since then, advertisers and agencies have become smarter about using data in their campaigns and have started to heavily invest in their DMPs and growing their first-party data.
In 2018, according to a Salesforce survey of 900 advertising leaders across North America, Europe and Asia-Pacific, 91 per cent of advertisers had already adopted or planned to adopt a DMP solution, while 94 per cent of brands were using first-party CRM data in 2017. 
With Connect, the company now offers deterministic offline-to-online matches across the top five EU markets, as well as the US and India. It says its integration with the largest telecom operators, mobile app publishers and other large enterprise partners has allowed it to develop a unique patented telco identity graph that helps brands connect offline first-party CRM data (hashed emails and hashed phone numbers) to online identifiers (device IDs and cookies). In the US, Zeotap has built a large identity graph for mobile, with over 200m matches.
The company can also append further data attributes to these matches, allowing brands to make use of the firm's targeting capabilities. As a result, brands can gain better insight into their users and benefit from an advanced targeting strategy based on Zeotap's accurate ID-verified socio-demographic and high-quality behavioural data. 
Connect has been built using privacy-by-design principles to comply with GDPR and global privacy standards. Some of these measures include only working with securely hashed identifiers (hashed email addresses or phone numbers) that are always independently stored.
The company uses its own identifier – the ZeoID – which is a rotating hash-key that separates brands' identity data from Zeotap's targeting attributes for security reasons. Finally, Zeotap has been awarded several enterprise-grade security and privacy certifications, including ISO 27001, CSA STAR Cloud Security Silver and the e-privacy GDPR-ready seal in Europe .
"Despite heavy investment, the reality is that bridging the different identifiers across the digital ecosystem – from mobile, tablet, desktop to TV – has been a significant challenge," said Zeotap founder and CEO, Daniel Heer. "Without that ability, brands have not been able to make full use of their first-party data. Zeotap is now the only mobile-focused company that can solve this problem on a global scale thanks to our integration with leading enterprises in Europe, the US and India via our new identity solution Connect."
Source: Mobile Marketing Magazine