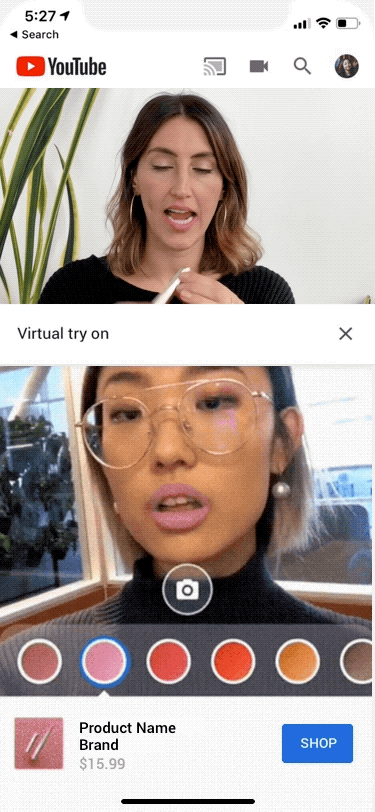 YouTube is introducing an augmented reality (AR) feature to help beauty viewers get an idea of how makeup will look like on them while continuing to watch product reviews and tutorials from creators.
The AR Beauty Try-On tool appears in a split screen with the video continuing to appear in the top half and adding the image of the user through the front camera in the bottom half. It makes use of machine learning, alongside AR technology, to cater to a 'full range' of skin tones through makeup sample filters.
The tool is currently in alpha and available through FameBit, Google's in-house branded content platform. The first brand to partner with FameBit is MAC Cosmetics, enabling viewers to try on different shades of MAC lipstick as they watch a beauty creator try on the same shades. If the user is happy with the way the virtual preview looks, they can click on a 'Shop' link to purchase the lipstick from MAC's website.
According to YouTube, its tests in its iOS app found that 30 per cent of viewers activated the AR experience, spending more than 80 seconds on average trying on lipstick virtually.
YouTube has also debuted its first immersive display advertising format called 'Swirl'.
Swirl creates three-dimensional assets for mobile web. These assets enable users to zoom in and out, rotate a product, or play an animation. The format is available through Display and Video 360.
Source: Mobile Marketing Magazine