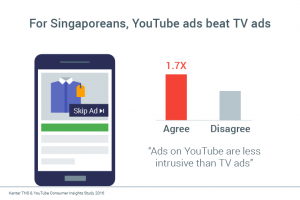 Singaporeans aged 16 to 34 prefer YouTube to TV according to a study by Google Singapore and Kantar TNS, with older demographics visiting YouTube at least once a month.
The study surveyed 1,035 Singaporeans aged 16 to 60, and follows the brand safety crisis furore around Google.
Overall, 45% of Singaporean internet users prefer YouTube to regular TV, with 60% finding more content on YouTube than on TV. In fact, six in 10 agree that they slip down the YouTube rabbit hole, often looking for one video and end up looking at others.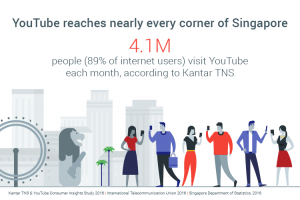 Singaporeans are also punching above their weight by leading the APAC region in video consumption, with 78% choosing YouTube as their first choice for online video.
One of the key trends noted in the study was the majority of Singaporeans (>60%) watching videos via their mobile devices, reflecting other studies about mobile video in the region. Mobile viewing time has seen a 35% jump over the past year, underscoring Singapore's status as a mobile-first nation.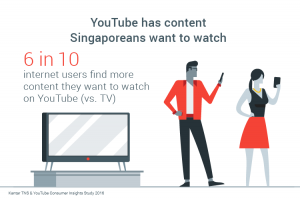 What are Singaporeans watching on YouTube? Aside from music videos and videos by local creators, whole lot of TV content ironically. Popular content includes Adele's Carpool Karaoke on The Late Late Show with James Corden, and episode one of SING CHINA! which featured local singer Nathan Hartono. These two videos even made it on Singapore's 2016 YouTube Rewind list of top 10 trending non-music videos.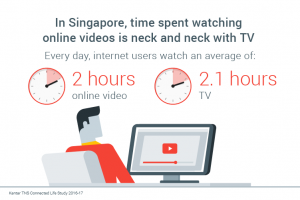 Singaporeans are also using YouTube in their hunt for bargains, according to the study, with three out of five finding the online video platform useful in searching for products. Singaporeans (41%) are also influenced by YouTube on which brand to buy. As for ads, Singaporeans are twice as likely to find YouTube ads less intrusive than TV ads.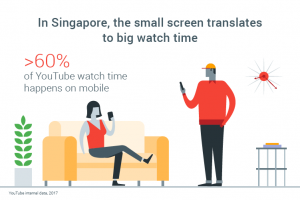 The popularity of online video is at an all-time high according to Google, with people consuming 1bn hours of YouTube content daily. Content creation too is on the rise, with Singapore doubling content uploads compared to last year.
"YouTube is popular with Singaporeans of all ages – who come to YouTube for entertainment, education, shopping and much more. With Singaporeans using YouTube to search for products, businesses looking to grow should use YouTube to tell their story and build their brands," said Joanna Flint, country director, Google Singapore.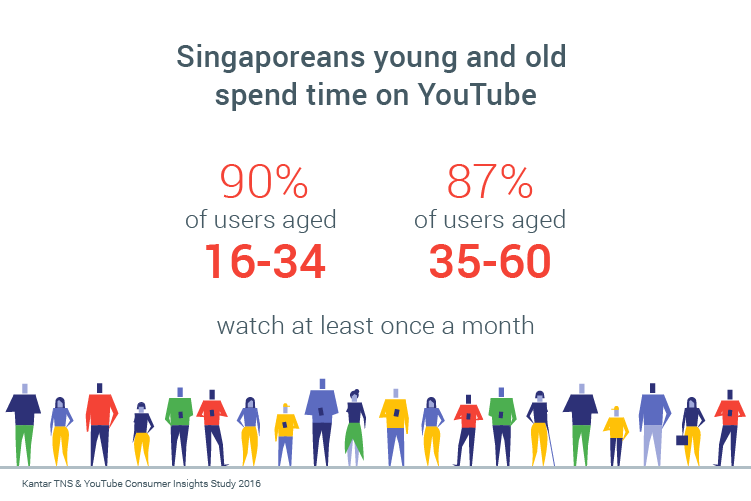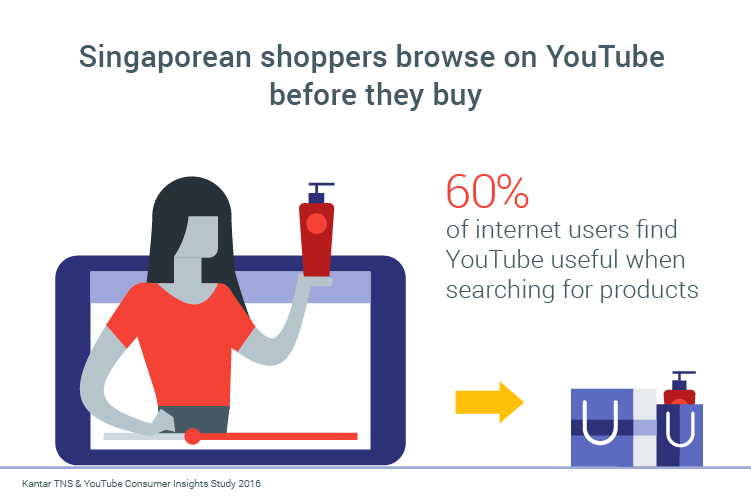 Source: The Drum