Yellow Pages has launched a new campaign promoting its revamped YP Dine app that highlights the internal battle between Canadians' stomach, brain and heart when it comes to choosing what they want to eat.
The digital campaign from Leo Burnett features claymation representations of the three organs bickering about their dining decisions, only to agree the YP Dine app is invaluable in helping them decide where and what to eat.
According to research conducted for Yellow Pages by BIP, nearly half of Canadians (47%) go with their stomach when it comes to choosing what or where to eat, compared to only 26% who go with their brain and 19% with their heart.
When asked about how they choose a restaurant, more than half of Canadians (52%) said they simply go to their favourite, reflecting a decision made from the heart.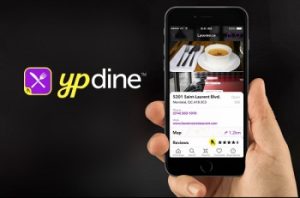 A 50-second cinema and online spot called "Living Room" shows the three organs gathered together on a
couch, where they discuss their difficulty in deciding on food choices.
The heart is an emotionally driven eater, for example, while the brain agonizes over whether to eat in or take out, and the stomach complains that it just wants to get fed. The spot ends with the three agreeing YP Dine keeps them all happy.
The $1 million campaign coincides with the addition of broader functionality for the YP Dine app, which first launched in beta for Android and iOS devices in 2015. In addition to its restaurant search and review capabilities, YP Dine now enables users to reserve a table or order food directly within the app.
"We think we've got a great app, and the objective now is to get people to download and try it," said Paul Brosseau, vice-president, brand communications at Yellow Pages. "Once that happens, we feel confident that people will continue to use it over and over."
The mobile-first campaign is targeting five major markets: Montreal, Ottawa, Toronto, Calgary and Vancouver. Yellow Pages has spent the past year enlisting restaurants in those markets to be included in the app's reservations and takeout sections.
The campaign is running through December and includes digital banners, social media, cinema pre-show and a takeover of LaPresse+. Its primary component is a series of short videos featuring the three internal organs.
While the campaign is aimed at a variety of demographics, Brosseau said the goal was to identify a consumer segment called "lifetime value users" who used the app repeatedly.
"It's about casting the net wide and then starting to hunt where we see lifetime value users," said Brosseau.
YP Dine entered a crowded category that dates back to the very first wave of apps that included the hugely popular Urban Spoon, but Brosseau said it was distinguished by its range of functionality and Yellow Pages' expertise in local.
Source: Marketing Canada