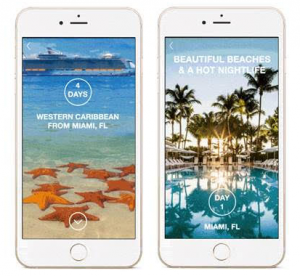 Yahoo announced the availability of two new ad products for advertisers in Singapore: Yahoo Tiles, a new mobile ad format that brands can leverage to reach consumers through engaging, interactive 360 degree content and 360 creatives offering immersive ads for desktops and mobile using augmented reality and panoramic imagery.
Yahoo Tiles enables brands to tell visually compelling and immersive stories on mobile devices in a post-tap environment. When consumers click on a mobile ad, they are taken to a custom mobile landing page that can feature 360-degree content, including video and images, as well as dynamic and interactive features such as video, swipeable images, and social feeds. With its lightweight design, Yahoo Tiles delivers a more engaging and seamless consumer experience for mobile native, video and display ads.
Available for advertisers through Yahoo Gemini and BrightRoll, Yahoo Tiles ensures that brands tell a more creative and compelling story across Android and iOS devices. With time spent consuming media on mobile devices has surpassed traditional TV, Yahoo is building advertising solutions that help marketers take advantage of this growth. This format helps advertisers reach diverse audiences at scale, including more than 600 million mobile users on Yahoo and across our extended network. Brands can work with Yahoo's ad creative tech team to build, support, and scale their mobile campaigns.
Early adopters of Yahoo Tiles are already seeing success. One QSR advertiser saw a 4x lift in user engagement when designing an experience for users to swipe through multiple flavours of their product.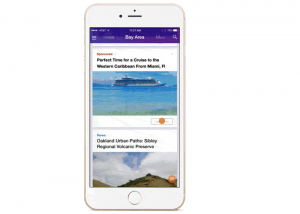 In another instance, a CPG brand built an immersive 360-degree dinner experience to draw in the consumer and saw a 5x lift in time-earned, or the average time a consumer spent viewing and interacting with the ad. Building on these early results, the team continues to work with advertisers to identify new ways for Yahoo Tiles to increase performance and tell rich brand stories.
With the digital ad industry moving towards using more panoramic imagery and exploring new forms of interactive display that offers augmented reality for users, Yahoo's 360 creatives offers highly immersive ad experiences for advertisers to engage and entertain their users within a 360-degree space, inviting them to "Click and Drag" and discover a new and interactive environment around them.
For more information and to access the new formats, advertisers can reach out to a Yahoo sales representative.
Source: Yahoo