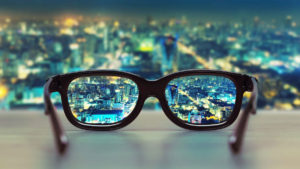 The majority of consumers cannot recall brands featured in ads deemed as 'viewable', putting the industry benchmarks defined by the Interactive Advertising Bureau (IAB) and the Media Ratings Council (MRC) into doubt.
An Outbrain survey of 1,000 UK consumers found that 75 per cent of people are unable to recall brands from ads that meet minimum viewability standards.
"As an industry, we have a challenge around how we measure viewability vs engagement." said Gilad de Vries, SVP of strategy at Outbrain. "Instead of focusing on more accurate engagement metrics, brands are still overpaying for higher viewability, and falsely assuming this guarantees higher engagement."
The research also found that 95 per cent of consumers are more likely to have a negative attitude towards a brand that interrupts browsing – with pop-ups voted the most annoying ad formats (56 per cent), followed by auto-play video with sound (45 per cent).
57 per cent of respondents said that relevance is the most important factor when it comes to engaging with ads, and 20 per cent pay more attention to content from the same brand in future after seeing a relevant ad from them. Meanwhile, 44 per cent are most likely to trust a product advertised on a premium publisher site.
Banners at the top of the page capture the most attention of 26 per cent of people, while 24 per cent pay most attention to content recommendations at the end of an article.
Outbrain also surveyed 190 media professionals and found that 25 per cent of them weren't sure about how the IAB defines a viewable ad, while 19 per cent thought more than 50 per cent of pixels ad to appear on-screen for more than three consecutive seconds.
The IAB actually defines a viewable ad as being one which appears at least 50 per cent on-screen for more than one second. Nonetheless, only 11 per cent of respondents believe the current definition is ideal.
Source: Mobile Marketing Magazine