Twitter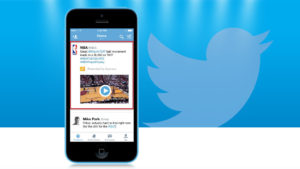 experienced healthy growth during the last 12 months, largely driven by the maturation of its video ad suite, with the company posting Q1 revenues of $665m, up 21% year-over-year.
Ad revenue for the period was up 21% year-over-year hitting $575m with total ad engagements also up 69% although its cost per engagement fell 28%. Meanwhile, data licensing and other revenue also increased 20% compared to 12 months earlier to $90m, with the company also reporting that it has been profitable for 6 months.
An important development for the company was that more than half of its ad revenue came through video products, its fastest-growing format – reflecting a wider industry trend, according to the IAB – with mid-roll ads such as FirstView, Video Website Cards, and Video App Cards formats powering this growth. Twitter also claimed its self-serve ad product grew, but did not provide specific figures on that front.
Daily active users (DAU) were up by 10% during the quarter, although it did not disclose the exact number, when monthly active users averaged 336 million, representing a 3% year-over-year increase.
Additionally, during the first quarter the company boasted 30 new brand partnerships, many of these in the video streaming space, some of the more prominent deals were with Fox Sports, Major League Baseball, and the MLS.
The company reflected on newly launched features like its bookmarks and video timestamps and said there is work ahead in ensuring the quality and health of conversations on the site. Going forward it said it is keen to improve its core ad product with planned improvements in measurement, this includes bringing in third-party accreditation.
Jack Dorsey, chief executive of Twitter, said: "We grew our audience and engagement, marking another quarter of double-digit year-over-year DAU growth, and continued our work to make it easier to follow topics, interests, and events on Twitter."
He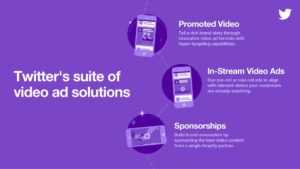 added that the company has introduced a new framework to "think more cohesively about the issues affecting our service, including information quality and safety".
"This holistic approach will help us more effectively address these challenges by viewing them through the broader lens of the health of the public conversation, and we're encouraged by our initial progress in this area."
In a note to investors, Brian Wieser, senior analyst at Pivotal Research, said: "Twitter reported 1Q18 earnings with spectacular revenue growth driven by international activity, more than offsetting tepid US results."
He also observed that APAC led overall growth and the performance of ad products in (Twitter's) China export market, as well as video in Japan, helped drive this growth. "Overall, the results represented another quarter with ongoing progress which was consistent with our longer-term expectations for Twitter," he added.
Commenting on the results, Yuval Ben-Itzhak, chief executive of Socialbakers, also said: "Twitter's results show that it is still an attractive platform for advertisers and for users. Over the last months, Twitter has launched some exciting new features, such as the introduction of 280-character tweets and Threads, which have made tweets more expressive. This was a huge step forward for marketers, giving them more room to personalize their message and drive targeted engagement within specific audiences.
"Twitter has also been working hard to incorporate more diverse video ad options and the hard work is paying dividends. To keep moving ahead, Twitter needs to keep focusing on innovating, and bring features that are beneficial to both marketers and users alike."
Source: The Drum