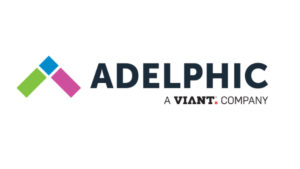 Adelphic, a Viant subscription-based self-service platform for cross-channel programmatic advertising, announced the addition of digital out-of-home (DOOH) inventory from Rubicon Project's private marketplace (PMP), further establishing Adelphic as the leading DSP with the most DOOH inventory integrations in the industry.
Advertisers can now access DOOH inventory in multiple formats and locations from Adelphic's newest DOOH partner Broadsign, available alongside our existing partners Clear Channel Outdoor, Captivate and Zoom, all available through Rubicon Project's PMP.
Inventory includes digital billboards, roadside spectaculars, shopping malls, elevators, business lobbies and more. Adelphic can now also measure foot traffic attribution and the impact of DOOH on in-store visitation through a deeper partnership with location intelligence and measurement partners.
"Digital out-of-home spending is projected to reach $7.4 billion this year, and marketers need the right technology to enable efficient OOH buying and ability to align with the broader digital marketing plan. As part of our mission to provide premium supply to all buyers, we're excited to partner with Adelphic as they expand to have the most DOOH integrations of any DSP in the market," said Adam Soroca, head of global buyer team at Rubicon Project.
In addition, Adelphic provides data that can measure the impact that DOOH and cross-device exposure have on in-store and online conversions. Brands and advertisers now have the opportunity to amplify their messaging across personal devices to make a stronger impact on consumers. Using location data linked to DOOH screens, marketers can leverage the Adelphic platform to reach people exposed to an outdoor ad and retarget them on their mobile devices in real time for optimal brand storytelling.
"With the addition of diverse DOOH inventory formats from Broadsign and foot traffic attribution insights, Adelphic's self-service platform is leading the way in bringing cross-channel programmatic ad-buying capabilities to physical locations," said Jon Schulz, CMO of Viant, Adelphic's parent company. "DOOH foot traffic attribution provides insight into effectiveness of DOOH media, truly tied to the customer journey. With insight on which ads resonate with consumers away from their homes and the ability to quickly communicate on their personal devices, marketers can find more creative ways to connect with their audiences."
For marketers seeking to more accurately measure DOOH reach and viewership, Adelphic is integrated with Rubicon Project Impression Multiplier, which converts digital impressions based on expected numbers of viewers.
Source: Viant