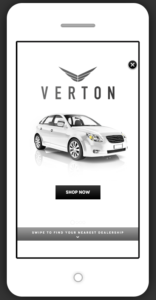 Verve, the leading location-based mobile platform, has set its sights on capturing a significant slice of the UK's £2.6bn mobile programmatic advertising market, with the expansion of its Premium Programmatic Mobile solution through Rubicon Project's leading Orders platform, completing its international end-to-end product suite.
Verve's programmatic solution is now available to UK and international advertisers, allowing them to capture premium audiences 'in-app' during the moments that matter, using accurate and precise location data and movements.
With consumers spending 81% of their mobile internet time within premium apps, there is huge demand from advertisers to automate the delivery of creative campaigns in-app and at scale.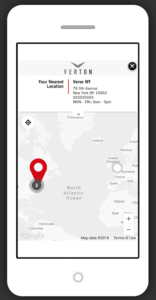 Verve is offering the inventory of national and regional premium publishers, via both private marketplace and programmatic guarantee, which is accessible through all major DSPs. It combines high quality inventory and a Device ID targeting universe that includes Verve location intelligence; allowing precise and accurate data that maps location patterns to millions of real-world POI locations.
The in-app inventory has a brand safe guarantee, allowing the passing of data to enable brands to verify their programmatic buys via their preferred third-party measurement provider. Brands and agencies have complete visibility and control, guiding campaign performance in one place, including frequency capping, brand safety and optimisation.
Verve is also letting brands serve mobile-first creative programmatically, using its popular formats such as Tap to Map and auto-play.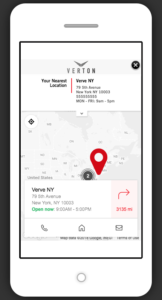 Ian James, General Manager of International at Verve, said: "Today's product expansion responds to the huge advertiser demand for premium programmatic mobile inventory in the UK. Programmatic campaigns thrive on high quality data. And what's better placed than the clean and relevant user data derived from location intelligence. The more information provided within the automated transaction, the higher chances of premium audiences being reached, and driving uplift in campaign performance."
Steve Wing, Managing Director UK, Ireland & Nordics, Rubicon Project said: "Brand advertisers are looking for both quality and safety when it comes to mobile programmatic. The private marketplace opportunity offered through the Verve marketplace provides just that; quality data, flowing safely through the programmatic pipes. We're excited to expand our relationship with Verve internationally, and to continue to enhance the performance and efficiency for mobile campaigns."
Source: Verve