Time-saving apps and online tools aimed at disrupting traditional ways of working and living are saving the average UK consumer 2.2 hours per month, according to new research from cloud computing firm Rackspace.
The survey of 2,000+ UK consumers found that over two-thirds had little or no loyalty to traditional brands when given the option to switching to the new wave of disruptive, tech-driven firms providing these products and services, suggesting that businesses need to avoid complacency and disrupt their own practices to avoid becoming irrelevant.
When listing the advantages of new apps and services, convenience and time savings were the two most important factors, with 51 per cent and 45 per cent respectively, ahead of spending less money, which was only cited by a quarter of those surveyed.
When choosing apps or online tools, 66 per cent of consumers list ease-of-use as their top priority, with time saving second with 54 per cent, and saving money third at 47 per cent. Factors holding consumers back from more disruptive technologies include concerns over security (36 per cent), data privacy (33 per cent) and a lack of space on devices (24 per cent).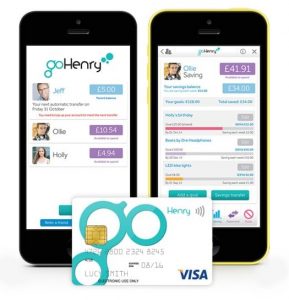 The study pointed to goHenry, a fully digital family banking solution designed for children, teens and their parents, as an example of the kind of service that was surpassing traditional firms using innovation and convenience. The company offers a pre-paid debit card controlled by an app, with tools designed to help children learn saving and responsible money habits.
"There aren't many industries that have as many large established players as the banking and finance sector does," said Alex Zivoder, CEO of goHenry. "But as we've seen, this hasn't stopped smaller fintech companies disrupting the market with digital services that appeal to consumers who want a quicker, more convenient alternative to traditional services.
"It's very difficult for the bigger businesses to compete with these much more agile companies that use the cloud to support their fast-paced growth."
"Thanks to the sharing economy and a boom in machine learning and cloud capabilities, many industries have seen disruption in recent years – with more expected in the near future," said Darren Norfolk, UK managing director of Rackspace. "With brand loyalty a thing of the past, legacy brands are even more ripe for disruption than they might believe.
"This means that they must build in some of the same convenience and time saving factors that startups are creating, or risk being disrupted – or even put out of business entirely."
Source: Mobile Marketing Magazine