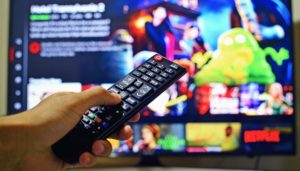 UK consumers are demanding more from the TV and video content available at their fingertips, despite already spending an average of £47 each month on TV, movie, and video subscription services.
These viewers believe they'd have increase their spend to as much as £74 per month – or £888 a year – to access the content they desire on a regular basis, according to research conducted by Vanson Bourne on behalf of Amdocs.
The average UK consumer was found to use two TV subscription services. However, 68 per cent of respondents said they would be prepared to pay for a single provider that could offer all of their preferred content in a personalised bundle, while 64 per cent would completely ditch their current providers if this service became available.
The majority of UK viewers gain the most enjoyment from 'binge-worthy' TV series (85 per cent), while 73 per cent would want a personalised bundle to include access to live concerts and events, and 68 per cent would like access to all sports games from one specific team.
Moreover, 54 per cent of consumers would be open to receiving more advertising if they were able to personalise who and what advertises to them.
"We are in a golden age of content, with massive investment in original programming and new ways to consume it. But customers are still having to jump between TV applications and content providers to find the programming they want. This is confusing and frustrating," said Gary Miles, Amdocs CMO. 
"Furthermore, the monetisation model varies a lot by service provider, but clearly we are entering an age of three primary models: a) pay per view; b) ad-funded and c) subscription. Helping consumers find their priority content with the right monetisation mix which is simple and transparent will be the winning strategy. For sure, advertisements will help subsidise some of the consumption in many optimal mixes – so the strategy here needs to be fewer adverts, which are more relevant and therefore more valuable to all."
Source: Mobile Marketing Magazine