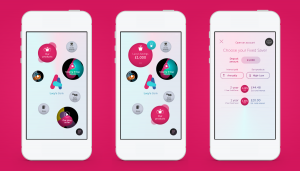 63 per cent of Britons say they would be 'unlikely' to try a mobile-only bank, according a Nielsen study.
The main reason given for this unwillingness was concerns over security, but preference for visiting a branch – 50 per cent higher than the global average – was also a factor.
Of the 63 countries surveyed, the UK was the fifth least likely (joint with the Netherlands) to join a mobile-only bank like Atom or Monzo without any physical presence. The most resistant country is France, with 68 per cent uninterested in mobile-only banks, followed by Belgium, Hungary and New Zealand.
Perhaps unsurprisingly, there is much more willingness to adopt in emerging markets. India came out on top, with 46 per cent saying they would be likely to try mobile-only banking, followed by Indonesia, at 37 per cent.
"The reality is that mobile-only banking is most likely to take off in developing countries where the majority of the population don't have bank accounts or easy access to physical branches," said Nielsen Europe financial services leader Stuart Tagg. "However, there's still a good opportunity in Britain, particularly if banks can overcome the general unease about sharing financial information digitally by convincing people that mobile banking is as secure as going into a branch."
Mobile banking in general, however, continues to rise. Globally, 47 per cent of people have checked an account balance or a recent transaction on a mobile device in the past six months, with 53 per cent highly likely to do so in future. 42 per cent have paid a bill on mobile, and 46 per cent are intending to.
Source: Mobile Marketing Magazine