MAGNA, the intelligence, investment and innovation unit within IPG Mediabrands, and IPG Media Lab, their creative technology arm, in partnership with Twitter announced the results of a scientific media trial examining the location of video ads within a social environment. The resulting report, The Art of the Takeover: Optimizing What Consumers See First, reveals best practices for in-feed advertising as well as guidelines for utilizing takeovers across in-feed video and website platforms.
As websites and media properties' offerings become more uniform, an advertiser's ROI becomes more important to achieve sales figures. The report breaks down key differences in effectiveness between Twitter's Promoted Video ad placements: First View (Promoted Video at the top of the timeline) and "standard view" (Promoted Video throughout the timeline). Additionally, the study details how in-feed video ads located strategically at the top of the feed are twice as likely to be retained compared to similarly placed takeover ads on a website.
"By partnering with MAGNA, we were able to determine that ad location does indeed matter when it comes to reaching specific brand objectives," said Meghann Elrhoul, Head of Agency Research at Twitter. "We were pleased to see that in-feed video ads near the top of the feed are much more powerful than website takeovers when it comes to memorability, demonstrating the power of Twitter's First View."
As brands explore new ways to effectively reach consumers, the media trial additionally found that regardless of location within the targeted social feed, upwards of 67% of respondents found that ads served to them were not only relevant to their interests, but unobtrusive and ultimately, informative.
"The results of this media trial will enable brand marketers to maximize their ROI and overall effectiveness across social platforms," said Kara Manatt, SVP, Intelligence Solutions Strategy at MAGNA. "Individual experiences and interests are highly varied, and yet there are clear practices to consistently deliver premium advertisements to the right audience."
Key Highlights Include: 
In a social environment, takeovers (ads at top of the feed) work harder than ads lower down

With its premium location, takeovers excel at building brand awareness, likely because they are on screen an average of 50% more than ads lower in the feed.
Takeovers outperform in social environments.
Social takeovers are 2X more memorable than similarly placed ads in a website takeover, likely because ads in a social environment feel more relevant and less intrusive to the user.

GIFs and :06 sec ads at the top of a feed are an effective way to communicate since they reinforce how users interact in a social environment, while longer ad formats at the top of a feed can further drive awareness due to a larger emphasis on the brand.
A social post is more than just a video. With takeovers, many accompanying text strategies are successful because people spend more time with the video content at the top of a feed. However, posts further down are more effective when the accompanying text reinforces timely information and highlights product features.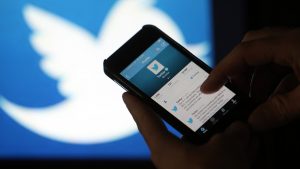 In conducting the media trial, a total of 3,732 respondents were recruited from a representative online panel on Smartphone/PC. They were given an initial survey with demographic and media consumption questions, and then randomized into a test cell containing the media experience.
For the Twitter test cells, users logged into their own Twitter account and saw real time content from their feed, along with the test ad. For the website takeover test cells, users were directed to a site to select which content they wanted to watch with the test ad positioned as the takeover. Passive data collection took place during the ad experience, such as interactions, time spent with the ad, etc.
Afterwards, participants completed a survey that measured traditional branding metrics and qualitative feedback.
Source: IPG Mediabrands