Truth,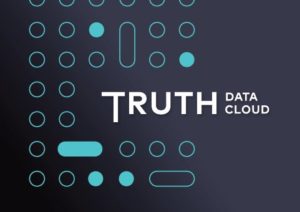 a subsidiary of The Marketing Group (TMG), has announced that it is launching a blockchain-enabled GDPR compliant marketplace enabling consumers to take back control of their personal data.
Truth Data Cloud is the world's first marketplace for consumer data to launch with commercial partners on both the supply and redemption side, enabled by open APIs letting third parties launch the next generation of GDPR-compliant applications.
Truth Data Cloud will empower consumers to share the data they want to share. Consumers can choose to sell their personal data to brands, agencies and publishers and directly benefit from its use in personalised advertising, in the form of discounts and offers on goods and services, or as currency.
The Truth Data Cloud will openly reward consumers for transparent, permission-based use of their personal data, unlike the recent Facebook data scandal and the pervasive nature of digital advertising – unwittingly powered by consumers' personal data.
In return for access to their personal data, consumers will receive Truth Tokens, which represent consumer data held securely within the blockchain-enabled Truth Data Cloud. Truth tokens can be exchanged for discounts on goods and services or exchanged for their preferred currency.
The Truth Data Cloud will have open APIs and SDKs to encourage third party applications to integrate with the marketplace. This will create huge potential for the platform's uses, such as influencer marketing, loyalty programs and customer relationship marketing.
Consumers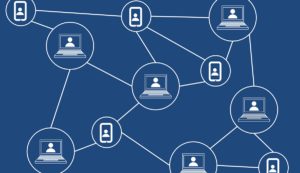 will be paid in Truth Tokens for the submission of their data, keeping their data in the cloud and also when their data is used by partners in the Truth Data Cloud ecosystem.
Contributors of data are both individuals (first party) and larger, trusted entities (second party) who have collated datasets. The more Truth tokens are owned the greater the reward when data is accessed.
Brands, agencies and publishers pay for use of authenticated data, enabling accurate pay-per-use modelling marketing activity.
Adam Graham, CEO at TMG and co-founder of Truth says: "Now is the time to address how we use big data in the advertising industry. Personal data is being used without consumer permissions. Brands' advertising spend is being wasted and consumers are receiving too much irrelevant content. With the Truth Data Cloud we want to give consumers the power to control their own data and give advertisers and publishers the reassurance they are using that data with consumers' explicit consent."
Beyond building an efficient advertising ecosystem, the aim is to create a global marketplace for the efficient buying and selling of advertising data.
Source: The Marketing Group