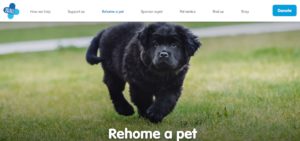 TikTok has partnered with UK animal charity Blue Cross to raise funds for pet welfare in the UK.
The short-form streaming platform launched the #PetBFF hashtag this weekend, encouraging users to create and upload content featuring their pets – or their 'Best Friends Forever'.
TikTok says it will donate £1 to Blue Cross for each video made. The charity helps sick, injured, abandoned, and homeless pets, providing veterinary care, behaviour support, and rehoming services.
Commenting on the partnership, Richard Waterworth, head of marketing at TikTok Europe, said: "The UK is a nation of animal lovers, and our community is no different. We're thrilled to be able to support the wonderful work of Blue Cross with this challenge – and are excited to see the incredible animals that our amazing community has at home."
Ezinda Franklin-Houtzager, head of digital marketing at Blue Cross, added: "We're delighted to be teaming up with TikTok for their exciting #PetBFF project. We know that pets change the lives of people of all ages and this partnership gives us the chance to connect with younger pet owners. We hope lots of people take part and enjoy sharing videos of our #PetBFFs!"
Source: Prolific London