The Sydney Opera House's campaign #ComeOnIn, which was an attempt to attract visitors to come inside the building rather than simply viewing it from the outside, won the mobile category's gold award at the 2016 Cannes Lions International Festival of Creativity.
The Sydney Opera House is the most Instagrammed spot in Australia, with over 8.2 million visitors annually. Yet, these visitors rarely go inside the actual building. They merely take a photo of the exterior and move along.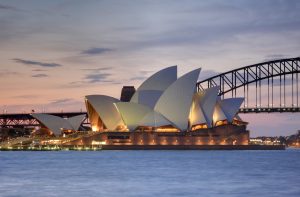 The Sydney Opera House wanted to change this trend and invite its visitors to #ComeOnIn.
To do this, The Sydney Opera House partnered with DDB Sydney to monitor Instagram posts of The Opera House, using geo-location. Posts would be chosen at random and The Sydney Opera House's mobile response team would quickly film a personalized message directed at a specific Instagram user to invite them to #ComeOnIn.
These people were invited inside The Sydney Opera house to have once-in-a-lifetime experiences. Some experiences included a private concert, a behind the scenes tour, a professionally catered meal with a view, and much more.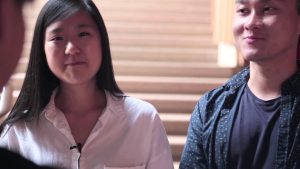 These visitors then took pictures of their experiences and posted them back to Instagram.
Within 4 weeks, 126 unsuspecting people got to have a unique experience inside The Sydney Opera House. In turn, those 126 people shared their experiences on Instagram with the hashtag #ComeOnIn. Together, this created over 17 million impressions, consisting of 2 million social media impressions, 1.8 million influencer impressions, and 13.9 million PR impressions.
Whether in person or through social media, over 5 million people got to experience the inside of the Sydney Opera House and all of its magic.
Article by Haley Manin, Lovely Mobile News
Source: Cannes Lions Festival