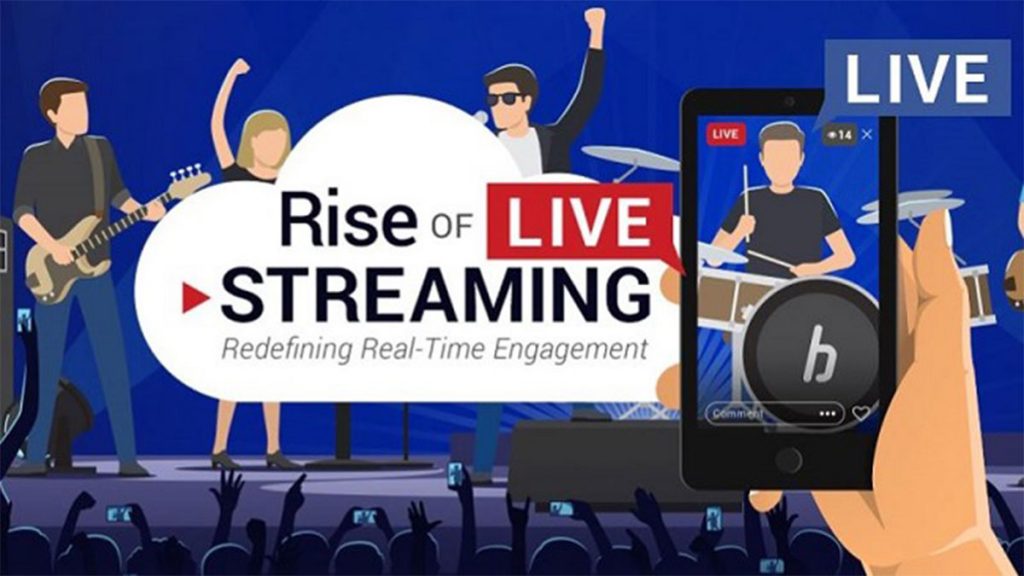 Live streaming has become the hottest new marketing trend among advertisers, used as a strategy to encourage real-time engagement with consumers. In the latest infographic from direct response agency Koeppel Direct, the statistics reveal how people are now viewing content and why there's been such a significant shift to live streaming among industries.
The infographic, Rise of Live Streaming: Redefining Real-Time Engagement, reveals 59% of people prefer live videos online instead of live TV; 80% would rather watch live video from a brand versus reading a blog; and 78% of people are already watching live videos on Facebook Live. In today's growing mobile-first world, live streaming fits in with the audience who already relies on their mobile devices for their consumption of content online.
The data also uncovers a competition not only among brands but also between platforms as well. Snapchat growth slowed 82% after the launch of Instagram Stories, which now boasts 200 million daily users, although YouTube still maintains a command on users topping off at one billion. Live streaming has rapidly gained in popularity and as the novelty wears off, it leaves the challenge to marketers to constantly put out better content.
The spike in live streaming views is due in part to people's response to live footage of Q&A sessions, interviews, events, behind-the-scenes insights, and product announcements shown in real time. It continues feeding content to a loyal fanbase, while simultaneously attracting new influencers.
Soon companies will look less at live streaming as a passing trend and more of a strategic play to authentically connect with consumers online.
Find here how the rise of live streaming has redefined real-time engagement for brands:
Source: Koeppel Direct