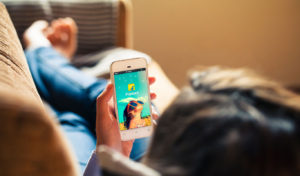 New Worldpay research reveals India is global capital of mobile apps Indian consumers lead the world when it comes to their affinity for apps, with 82 per cent preferring this method to mobile browsers when shopping on their smartphones. This is far ahead of the global average of 71 per cent. Consumers are also seeking a more luxury, personalised service on their mobile, and many are willing to pay more for their purchase if it is accompanied by a first-class experience, according to new research.
Worldpay's latest global overview of mobile consumer spending, The Mobile Payment Journey, polled over 16,000 people across 10 markets to discover their most recent mobile payment experience and spending habits, and to find the elusive secret of what makes a mobile shopper hit the pay button.
The research found that India's app market is booming: consumers have on average 10 apps downloaded onto their mobile device, compared to seven in the UK and US. In 2017, Indians downloaded 12.1 billion apps, outstripping the USA for the first time. Meanwhile, the country has the largest youth population in the world, providing huge market opportunities for brands that can understand how to give the best possible shopping experience.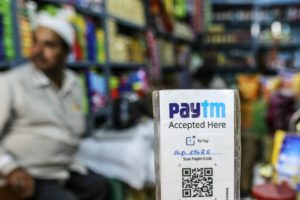 Nowhere in the world is this more important than in India, with two thirds of consumers (64 per cent) happy to pay a premium for a "five-star" shopping experience. The rewards for brands that get the app experience right are tremendous. Over a third of Indian consumers said that they spent more than ? 4,000 (US$62) on their last purchase.
Phil Pomford, General Manager for Asia-Pacific, Global Enterprise eCommerce at Worldpay said, "It's no secret that India is one of the most exciting growth markets for mobile commerce, but our research shines a light into what really makes these shoppers press the payment button. The fact is while India took longer to catch on to smartphone ownership; its citizens are now among the earliest adopters of a whole range of technologies. India's consumers want tomorrow's world today – but that means they have perhaps the world's highest expectations when it comes to service levels and user experience. Lack of preferred payment options was the number one reason for smartphone basket abandonment in India – an important reminder that capturing this emerging class of luxury mobile shoppers depends upon providing a comfortable and convenient mobile payment journey."
"Merchants that provide a mobile payment experience that's quick, seamless and familiar will see fewer abandoned baskets, more app downloads and more sales of valuable goods and services. This might mean storing consumers' payment details so they don't need to enter them every time, or simply providing a range of payment options so that consumers can always use their preferred method," Pomford concluded.
Source: Brand Equity