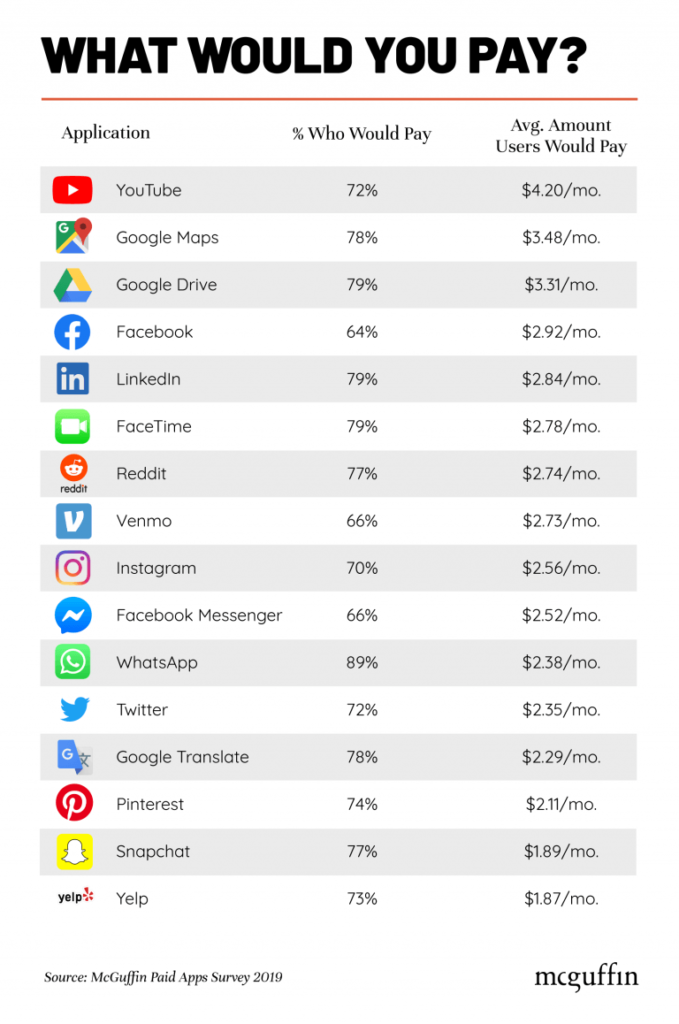 The five most popular free apps that users would be least willing to pay for are Facebook, Messenger, Venmo, Instagram, and Twitter, according to a new report from McGuffin. The creative agency recently conducted the McGuffin Paid Apps Survey, which asked participants if they would continue to use the 16 most widely-used apps if they were no longer free.
Respondents could choose between deleting the app and having no free alternative, or keeping the app and deciding how much they were willing to pay monthly. Of the 16 popular apps included, 72 per cent said they would pay for YouTube, which had the highest average paid amount, at $4.20/mo.
78 per cent of respondents said they would pay to keep Google Maps for an average of $3.48/ mo. WhatsApp had the highest number of users say they would pay for the app, with 89 per cent paying an average of $2.38/ mo. Facebook was the least likely to be paid for, with 66 per cent paying an average of $2.92/ mo.
"Among the facts we learned along the way: women would pay 20 per cent more than men for Google Maps, Facebook and Pinterest, and millennials would pay 78 per cent more for Instagram and 42 per cent more for Google Maps than baby boomers," said the report.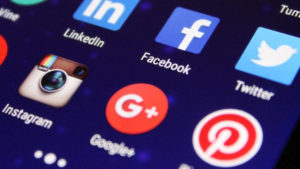 Once this data was collected, McGuffin then compared each company's current advertising revenue to what they would earn if they charged the percentage of users willing to pay the average amount respondents established per app.
Reddit experienced the highest potential increase in ad revenue, hitting $8.3bn, a 10,771 per cent jump from its 2018 ad revenue of $76.9m. Facebook, on the other hand, would experience the least amount of ad revenue increase, reaching $53.4bn, a 16 per cent jump from 2018's ad revenue of $46bn.
Source: Mobile Marketing Magazine