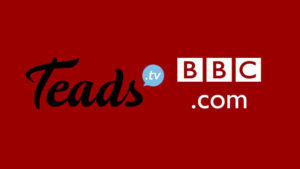 Teads, the inventor of outstream video and the No. 1 video advertising marketplace in the world, announced that it will provide outstream advertising technology globally across BBC.com, the commercially funded international 24-hour English news platform which offers up-to-the-minute international news, in-depth analysis and features to more than 95 million unique browsers outside the UK each month.
Teads' end-to-end outstream monetization platform will empower BBC.com to scale its video inventory and increase video ad monetization through both its direct sales team as well as Teads demand.
Emily Brewer, UK Head of Publishing at Teads, says: "We are proud to be working with one of the world's most prestigious media brands and look forward to providing outstream advertising to global audiences on BBC.com."
Errol Baran, SVP, Business Development and Innovation, BBC Global News, says: "We look forward to working with Teads in the future to deliver outstream video advertising to our commercially funded international news platform, BBC.com."
This arrangement continues Teads' policy of working with some of the best media brands in the world – reaching 1.2 billion people across the world. For brands and advertisers, Teads provides quality, brand-safe environments with renowned media brands, and is a founding member of the IAB's Gold Standard.
This huge, brand-safe reach has been built by Teads' continued innovation in video and display advertising – most recently inRead AR, which builds augmented reality features into outstream ads. This focus on creativity through technology ensures not only an engaging user experience, but also greater creativity in advertising for brands and advertisers.
Source: Teads