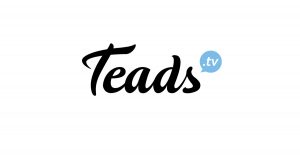 Teads, the adtech company well known for its innovative branding solutions, announced its first Performance offering. Called Teads True Visits, this new offering leverages Teads AI capabilities to identify and attract new visitors to advertisers' websites.
A Revolutionary Buying Model : CPiV 
Brands buying clicks are often disappointed when they see that as an average, 50% of their bought clicks never actually load their landing page. In addition, they are paying for returning users at the same price as for new users, and are charged several times if a user clicks more than once.
With True Visits, Teads introduces a revolutionary buying model : The Cost Per incremental Visitor (CPiV) : brands do not pay for clicks but only for new visitors, excluding those who have come to their website before. Additionally, Teads only charge one visit per user during the campaign.
Bertrand Quesada, CEO, said, "Teads has built its strong reputation as a CPCV (Cost per Completed View) pioneer for video campaigns. We will adopt the same revolutionary approach for Performance campaigns : Advertisers should not  pay for clicks but only for true visitors!"
Massive Reach
Teads reaches an audience of 1.2 billion monthly unique visitors, including 800 million on mobile. According to comScore, Teads' global reach is ahead of Oath, Adap.tv, Brightroll, Adobe's Tubemogul and Bertelsman's SpotX. In many countries, including the U.K., the company's potential reach (aka combined monthly reach of its publishers) is larger than Facebook and on par with YouTube.
Source: Teads