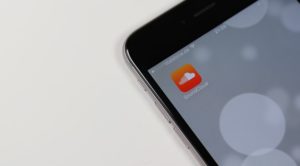 Open audio platform SoundCloud has launched advertising in Belgium, Italy, Portugal, Spain, and Switzerland, thanks to an extension of its partnership with digital audio advertising firm Targetspot. The introduction of advertising in these markets coincides with the launch of SoundCloud Go+ – the platform's premium subscription plan – in the nations.
SoundCloud's free offering will now be open to audio, in-stream native, and video advertising, ensuring that listeners can still experience SoundCloud for free while creators benefit from payment for their work.
SoundCloud Go+ removes advertising for users. It costs €9.99/€6.99(PT)/?12.99 online at soundcloud.com/go or on Android devices, and €12.99/€9.99(PT)/?16.99 on iOS per month, following a 30-day free trial. The higher price on iOS reflects the App Store surcharge.
Users who already subscribe to SoundCloud Pro Unlimited, the firm's premium subscription for creators, can add SoundCloud Go+ for half the price. The extra subscription will also give creators access to SoundCloud's integrations with DJ software companies including Serato, Pioneer DJ, Native Instruments, and more.
"SoundCloud is the first-place listeners go to discover what's next in music, and directly connect with the vibrant community of creators, curators and fellow listeners who are powering the platform," said Anthony Gabriele, SVP of subscriptions & marketing at SoundCloud. "SoundCloud Go+ unlocks access to SoundCloud's full catalogue and allows fans to take their music anywhere, anytime, while financially supporting the more than 20m creators who are building and growing their careers on the platform."
SoundCloud Go+ and SoundCloud's free, ad-supported experience are now available in 14 countries including the US, UK, Ireland, France, Australia, New Zealand, Canada, Germany, the Netherlands, Belgium, Italy, Portugal, Spain, and Switzerland.
Source: Mobile Marketing Magazine