Although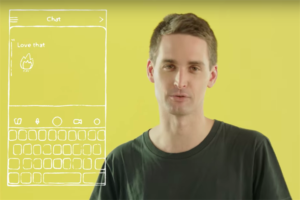 Snapchat launched its Marketing API in October 2016, the platform only made it available to a handful of technology companies that are part of its Snapchat Partners programme.
These companies were able to use the API to develop tools that satisfy the needs of the world's largest advertisers.
From today, the API is open to anyone to use either to automate ad efforts or build and sell tools for advertisers to use.
"We've been listening closely to third-party developers as we transition Snapchat ad products onto our self-serve platform. Today we're opening up our marketing API to give every developer tools to build the Snapchat ad solutions that perform best for them and their customers," James Borow, director of revenue programs at Snap, said.
This is the latest step in Snapchat's automated push. During the company's first annual earnings call, Snap's founder and chief executive, Evan Spiegel announced that more than 90% of Snap ads were bought programmatically in the last quarter of 2017.
The company's strong ads push resulted in strong revenue growth of 104% to $824.9m (£592m) last year. It also reported an 18% growth in its global daily active users to 187 million.
Snapchat has also been regular with its updates for its userbase. Just yesterday it launched Snap Map, a way of seeing what Snapchatters are sharing publicly around the world.
In Europe, the platform's DAU numbers were up over 15% year on year to 60m daily users. This corresponded with a 167% revenue increase for the region with average revenue per user up 135% in the same period.
However, given the ongoing backlash against Snapchat's redesign, with 800,000 people signing a petition to stop it, these numbers may not hang around for long.
Source: Campaign